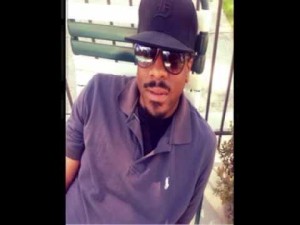 DJ Boss 1 is a Detroit-based DJ and producer with Electrofunk Records. Over the course of his illustrious career, he has worked with many renowned major artists, including members of Parliament Funkadelic. His latest project is with pop/techno/r&b artist, Jules Almajid. DJ Boss 1 took some time out from his busy schedule for this exclusive interview:

MTS: You are from Detroit, MI. How do you think growing up in Detroit influenced you, as a producer, and in life?
DJ Boss 1:  It gave me different outlooks on music.
MTS: You've worked with many major artists, including members of Parliament Funkadelic. How did you become involved with P-Funk, and how does working with a new artist compare to working with an established, major label artist?
DJ: Thru Dean Ragland. It helps me set a work template to train new artist.
MTS: You're currently working with Jules Almajid a pop techno/r&b artist from metro Detroit. How did that collaboration come about, and is it different than some of your other productions?
DJ: I was introduced to her as a producer.  She did not know of my past, so she was not star struck.. So in many ways I think she is established as a known artist…as far as skills and hunger for music.
MTS: You've owned one of the biggest clubs in Detroit, as well as a record store. How did you go from owning a record store, and being a club owner to being such a sought-after producer?
DJ: I took the same mind thought of not stopping until I see the top. That's the drive i work with.
MTS: What advice do you have for all aspiring producers and artists?
DJ: To never give up on your dream, no matter how weird your music sounds.
Thank you for spending some time with us, DJ Boss 1.  Can't wait to hear the new music!  Check out DJ Boss 1's Ef Workout Mix at http://electrofunk.com/content/product/dj-boss-1-ef-workout-mix/.