In April of 2016, fans, radio listeners and industry members submitted their first round nominees in 10 prestigious categories for the 2nd Annual W&C Awards. With final nominees in place, more than 1000 individuals cast their votes for the winners, during a grueling battle in May. Now, the winners have been chosen…The Whiskey and Cigarettes Country Radio Show is happy to announce the winners of their 2nd Annual W&C Awards.  This year's winners feature an even balance of major label and indie artists, nominated and voted by listeners of the popular worldwide-syndicated program. Among this year's winners are Luke Bryan, Eric Church, 3-time Winner Matthew Huff and last year's big winner, Morgan Riley. An award-winning host himself, DJ Nik Pizzigoni announced the winners during Sunday's live broadcast of the Whiskey and Cigarettes Show...and the winners are:
Entertainer Of The Year : Luke Bryan
Best Male : Eric Church
Best Female : Morgan Riley
Best Duo Or Group : Blackjack Billy
Best Single : "Sixty Days"-Matthew Huff
Best Album : Traveller-Chris Stapleton
Best Video : "Love, Love, Love" -Willi Dakota
Breakthrough Artist : Matthew Huff
Best Indie Artist : Matthew Huff
Lifetime Achievement : Doc Holiday
Whiskey and Cigarettes Show would like to congratulate all of the nominees and this year's winners.  They would especially like to thank everyone who nominated, voted and shared the event.
Whiskey and Cigarettes Show would also like to welcome Juno and CCMA award-winning Canadian country-rock singer, Dallas Smith to next week's show.  Mr. Smith and DJ Nik spoke exclusively about Smith's latest single, "One Little Kiss" and his scheduled appearance on Country Cruising 2017.
The exclusive interview with Dallas Smith will air this coming Sunday, June 12th, 2016 between 11am ET-3pm ET. The live show airs on Military Brotherhood Radio at http://www.militarybrotherhoodradio.com. Whiskey And Cigarettes is also re-broadcast on more than 50 syndicating stations and their affiliates, worldwide, multiple times throughout the week.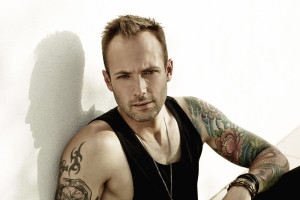 Armed with an arena-sized voice, Smith has amassed international appeal since making his country debut with Jumped Right In, a project that netted a GOLD single, 5 CCMA Award nominations and a JUNO Award nomination for Country Album of the Year. He followed with the infectious Platinum-selling single "Tippin' Point" and dominated the Canadian Country charts with songs like "Lifted" and multi-week #1 hit "Wastin' Gas." The Vancouver, British Columbia native is the only Canadian male country artist to spend multiple weeks at the top of the Country Airplay Chart in the Nielsen BDS era for single "Wastin' Gas." Piling on the accolades, Smith is the 2015 JUNO Award winner for Country Album of the Year (LIFTED), and the CCMA Award winner for Album of the Year (LIFTED). For more information on Dallas Smith, please visit http://www.dallassmithmusic.com/.
Whiskey And Cigarettes Radio Show is a weekly show, originating in Milan, Italy, hosted by the "Romeo of the Rodeo" Nik Pizzigoni.  Nik is a Nashville Universe Awards Winner, International Music and Entertainment Association Award Winner, a New Music Awards Winner, AMG Heritage Awards nominee, Artists In Music Awards nominee, and an Independent Country Music Association nominee. The show features a unique blend of classic, current and indie country, trivia, contests, artist spotlights and interviews and Nik's European charm. Previous guests have included Hank Williams, Jr., Charlie Daniels, Lorrie Morgan, Steve Wariner, John Rich, Oak Ridge Boys, Bill Anderson, David Ball, Bryan White, Doug Stone, Lee Greenwood, Collin Raye and many others.