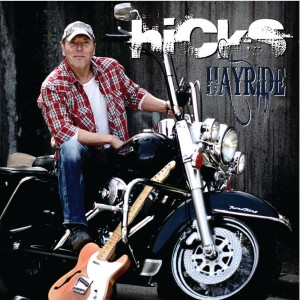 The New Music Weekly country airplay charts for weekending June 27, 2014 are out, and MTS Artists are well represented!  Four of our artists are currently charting on the NMW charts, including the first US radio single from Swedish country rocker, Hicks.  "Hayride" makes its debut one week ahead of the official release date (June 30th.)  The song comes in at #85 on the NMW Country Internet chart, where it was also among the most-added singles.  "Hayride" was also the 5th Most-added track at NMW terrestrial (AM/FM) reporters.  Here is a look at where all four of our charting artists were:
-COUNTRY MAIN CHART (AM/FM): Marshall Dane "Alcohol Abuse" #40, Matt Williams / Alyssa Morrissey "Make Love Tonight" #67.
-COUNTRY INTERNET CHART: Marshall Dane #7 (last week #1), Matt Williams and Alyssa Morrissey #31 (up 7 spots!), Jiggley Jones "Walk On Me" #61 and Hicks #85.
-COUNTRY INDIE MAIN (AM/FM): Marshall Dane #14, Matt/Alyssa #30.
-COUNTRY INDIE INTERNET: Marshall Dane #7 (last week #1), Matt/Alyssa #29.
Congratulations to all of our artists!  Please request them all at country radio EVERYWHERE!