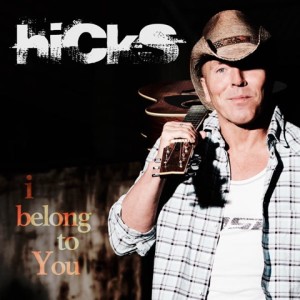 This Saturday evening at 7pm PST/10pm ET/4am Sweden, country rocker, Hicks will be the guest on "Relevant Music And Muse," broadcast live on LA Talk Radio. The show, hosted by Guy Towe, features interviews with some of the best musicians in the business. Hicks will be talking about his latest single, "I Belong To You," currently charting on the LA-based New Music Weekly charts. So, be sure to listen live on the web at http://www.latalkradio.com/Guy.php.
Guy Towe has been a musician for 33 years, he plays guitar and Djembe, has written about two dozen songs, and through the years has been in numerous impromptu bands. He served in the US Army for 7 years where he received training in computer electronics, and upon discharge from the military he went into TV signal distribution through cables and satellite.
On January 5, 2009, LA Talk Radio introduced a second channel to provide even more new hosts with the opportunity to broadcast their programs on the radio. With an unprecedented ranking on Google, thousand of links to the website, and continually growing traffic, the station now broadcasts over 80 shows for every taste and interest.