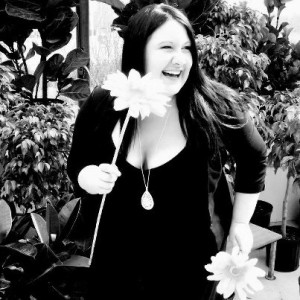 MTS Management Group is very happy to announce Amy Rose is the winner of the 2013 Sepoy Saloon Showdown. She will open for country music superstars, Big & Rich at the Music In The Fields festival on Saturday, August 24, 2013 in Lucknow, Ontario. Amy will perform on the Sepoy Saloon side stage at 6:15pm and again, at 9:15pm, directly before the headline set from Big & Rich. For more information, visit http://www.musicinthefields.ca.
The Sepoy Saloon Showdown is an online, fan-voted contest. Finalists were chosen from video entries by local country music artists. Those videos were placed on the MITF website, where fans could vote, once per day, for their favorite artist, with the top two vote-getters being selected to perform. The act with the most votes would be chosen to perform on the Sepoy Saloon side stage, immediately before the headline act. More than 31,000 votes were tallied, and Amy Rose finished in first place, with more than 13,000 votes. Runner up, The Reklaws, will perform at 1:30pm.

"OMG WE WON!!!" Said Amy Rose on her Facebook page. "I can't even believe that on August 24th I'll be opening up for Big & Rich… Thanks team Amy Rose for your hard work and countless hours of making people vote for me… LoL Thanks to all my family, friends and fans for voting EVERYDAY…"
Music In The Fields is a completely non-profit festival held in Lucknow, Ontario, Canada. in 2012, it hosted just over 7000 people to the venue grounds. 2012 headliners included Terri Clark and Travis Tritt. This year, stars will shine on the main stage, like Big and Rich, Blue Rodeo, Dean Brody, Dallas Smith, Small Town Pistols, The Heartbroken, Autumn Hill, The River Junction Band, and the winners of the 2012 Sepoy Saloon
Showdown, The James Cameron Band.
Amy Rose is based in Barrie, Ontario, Canada. She is a 2013 Ontario Country Music Association Rising Star nominee and a 3-time 2013 Independent Country Music Association award nominee. She will be performing at the EAG Entertainment Showcase during CMA Fest in Nashville, TN. New single, "(Redneck Reunion) Party Like A Redneck" has just been released to US Country Radio. Her next Canadian single, "Sunshine" is scheduled for release later this month. For more information, visit http://www.amyrosemusic.com.