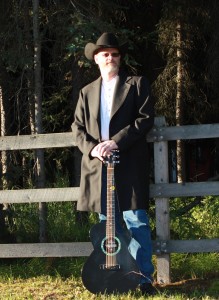 MTS Management Group announces country singer and three-time Independent Country Music Association (ICoMA) award nominee, Doug Briney "The Alaskan Cowboy" is moving to Nashville, Tennessee. The move comes on the heels of Doug's recent physical distribution deal with Dynasty Records, and just ahead of the release of his sophomore album, "Super Country Cowboy" with Tate Music Group.
The move from Anchorage to Nashville will occur over a 10-day period, beginning on June 17th: "The plan is to pack the trailer on Saturday… rodeo that night, church on Sunday, rodeo that afternoon, then leave out on Monday," said Doug. It will take us about 9-10 days to get to Tennessee, so we should be there by the 27th. My family and I would like to thank the great people of Alaska, where we've called home for more than 20 years. They have been very good to all of us, and we will miss them. New adventures await in Nashville!"

"I couldn't be happier for Doug," said Michael Stover, Doug's manager. "Doug has achieved so much in a relatively short period of time. Living in a remote area was really the only thing holding him back. Alaska is a beautiful place to live and the people are wonderful, but the opportunities for playing live and touring extensively in the lower 48 states were a challenge for Doug. Moving to Nashville, where country music lives, will put him in the epicenter of the industry."
Doug Briney's debut album, "It's All Country" reached #11 on the itunes New Country Release chart, and it has been on the Roots Music Report Traditional Country chart for eight months. His videos have received nearly 300,000 views on youtube. His second album, "Super Country Cowboy" will be released with Tate Music Group, this summer. For more information, visit http://www.dougbriney.com.