Whiskey and Cigarettes Country Radio Show is happy to announce the airing of their exclusive one-on-one interview with RFD-TV show host and country singer/songwriter, Joey Canyon.  Mr. Canyon joined award-winning host, DJ Nik Bernitz Pizzigoni to talk about his career highlights and his hosting "The Joey Canyon Show."  DJ Nik will also be announcing the Official Nominees for the 2nd Annual Whiskey and Cigarettes Awards.

The nominees announcement and exclusive interview with Mr. Canyon will air this coming Sunday, May 8th, 2016 between 11am ET-3pm ET. The live show airs on Military Brotherhood Radio at http://www.militarybrotherhoodradio.com. Whiskey And Cigarettes is also re-broadcast on 50 syndicating stations and their affiliates, worldwide, multiple times throughout the week.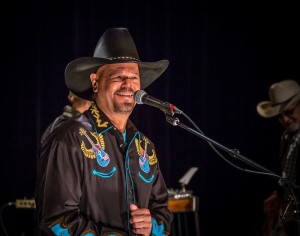 Counting among his musical influences such artists as Vern Gosdin, Marty Robbins, and Waylon Jennings, Joey Canyon's music definitely features a traditional-sounding lean. He has performed on such hallowed stages as the ACM-winning Palomino Club and has recorded in the finest recording studios that LA and Nashville has to offer. His production work has graced broadcasts from NFL Films and PBS, and he has been presented a citation from the Governor of his home state for writing "Save Our Colorado," an anti-pollution song. His current album is titled The Rhythm Of Livin.'
"The Joey Canyon Show" will feature a who's who of top Country artists, such as T.G. Sheppard, Moe Bandy, T. Graham Brown, and making one of her first network appearances in many years – Sylvia, famous for her iconic hits such as "Nobody" and "Drifter." Also appearing in one of the first thirteen episodes will be Matthew and Gunnar Nelson – twin sons of Rock & Roll icon Rick Nelson, who topped the Billboard Hot 100 in 1990 with "(Can't Live Without Your) Love and Affection."
Whiskey And Cigarettes Radio Show is a weekly show, originating in Milan, Italy, hosted by the "Romeo of the Rodeo" Nik Pizzigoni.  Nik is a Nashville Universe Awards Winner, International Music and Entertainment Association Award Winner, a New Music Awards Winner, AMG Heritage Awards nominee, Artists In Music Awards nominee, and an Independent Country Music Association nominee. The show features a unique blend of classic, current and indie country, trivia, contests, artist spotlights and interviews and Nik's European charm. Previous guests have included Hank Williams, Jr., Charlie Daniels, Lorrie Morgan, Steve Wariner, John Rich, Oak Ridge Boys, Bill Anderson, David Ball, Bryan White, Doug Stone, Lee Greenwood, Collin Raye and many others.  www.whiskeyandcigarettesshow.com.