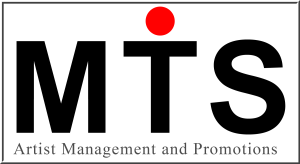 MTS Management Group is very happy to announce their artists received a total of 11 nominations at the 2014 Independent Country Music Association Awards. Amy Rose, Marshall Dane, and Western Avenue were each nominated in multiple categories. Doug Briney, Jiggley Jones, Dj Nik Pizzigoni and his Whiskey and Cigarettes radio show each received nominations. The nominees were announced live on Renegade Radio Nashville, on Wednesday, May 21, 2014. The award winners will be announced at a Nashville ceremony, to be held in September.

The list of MTS Artists nominated reads:
Nik Bernitz Pizzigoni: Most Indie Friendly DJ
Whiskey And Cigarettes Country Radio Show: Most Indie Friendly Radio Show
Marshall Dane: Songwriter of the Year, Best Live Performance for "Alcohol Abuse" and Single of the Year for "One Of These Days"
Western Avenue: Video of the Year for "This I Promise You" and Best Group
Amy Rose: Single of the Year for "Sunshine" and Female Artist of the Year
Doug Briney: Single of the Year for "Super Country Cowboy"
Jiggley Jones: Best Americana Artist
"What can I possibly say?" said Michael Stover of MTS Management Group. "I am so unbelievably proud of our nominations! These talented individuals work their tails off, day in and day out, and it is so gratifying for me, personally, to see them be recognized by the industry. Congratulations to all of the nominees! We wish everyone the best of luck in the voting process, and here's to the September Awards ceremony!"
The Independent Country Music Association (ICoMA) exists to educate, evaluate, and promote indie country music. Their local chapters create fellowship and camaraderie, as well as provide an educational avenue for those wishing to take their career to the next level. For more information, visit http://www.icmanet.com.