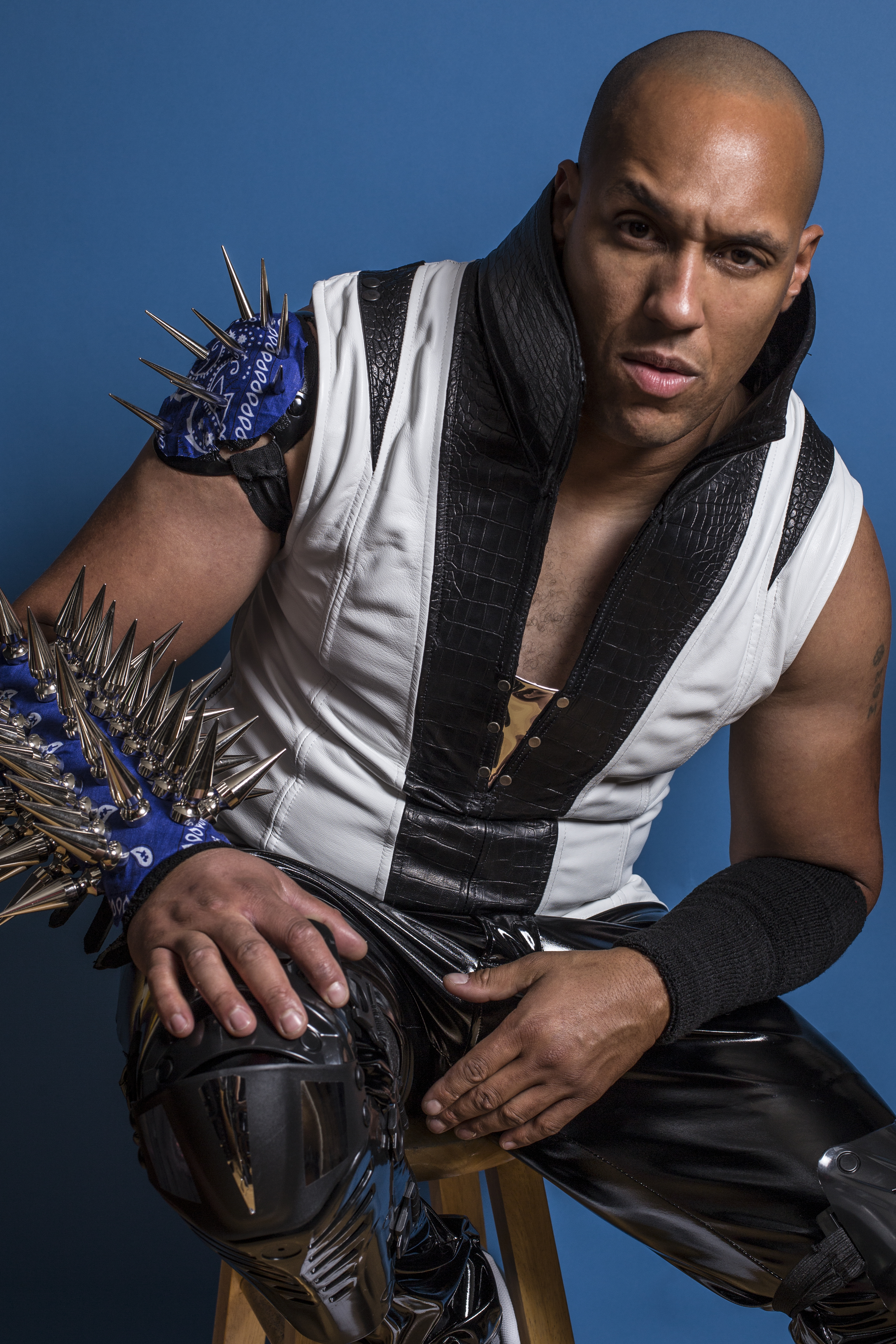 Born and raised on Chicago's north side, JAWZ has always been the entertainer, showing definite signs of creativity early on — from acting, drawing, joking and on to music. Growing up in the 90s was no easy task; JAWZ experienced street life up close and personal. JAWZ dropped out of school and became a member of the infamous Simon City Royals street gang. Heavy drug use and illegal activities resulted in numerous arrests, but despite his shortcomings JAWZ somehow managed to stay creative throughout those years. By 1999, after years of failed attempts at forming a stable line-up with his own Thrash Metal outfit, "MOM" (Menace Over Mankind), JAWZ began rhyming. Deeply familiar with Hip Hop and excited with the idea of becoming a solo artist, JAWZ welcomed the change in genres.
In 2003, out of frustration over Chicago's then stagnant Hip Hop scene, JAWZ headed for the San Francisco Bay Area. He teamed up with "Infa Red," original producer of the Conscious Daughters' 1994 hit single Somthin' to Ride to (Fonky Expedition). JAWZ then released his legendary LP, entitled AUDIO DOPE, independently. The album was later re-released in New York City, and, with total lack of publicity, sold over 10,000 copies on the street. In 2012, with new ideas, a new sound and a flashier appeal, JAWZ envisioned a new opportunity. Having a highly anticipated album on his hands at the time, JAWZ connected with Dr. Dre in Los Angeles, and was devastated when the veteran producer rejected his mixed-race themes and fusion of lyricism and Rock & Roll. In a moment of extreme disappointment, JAWZ literally set fire to all his notebooks, regrettably torching 10 years of material…
Now JAWZ is rising from the ashes with his most thought-provoking and masterful work yet. He believes his purpose is to contribute to bridging America's cultures, and bring integrity back into American Music. JAWZ writes, produces and designs all of his own music, getups and logos. As a perfectionist, his attention to detail is meticulous. JAWZ currently resides in Los Angeles, CA.
We are honored to present to you, an exclusive interview with JAWZ:
MTS: You grew up on the North Side of Chicago in the '90s. How did growing up on the "mean streets" of Chicago influence your music and career?
JAWZ: Some people think Chicago is only dangerous in certain areas, thats just not true. It's dangerous everywhere. It's been going on for longer than people think. Staring at someone too long can get you killed. Meeting anyone who doesn't at least have a family member in a gang is rare. There are many brighter aspects of Chicago people aren't aware of. It's massive coast of sandy beaches and skyscrapers, that easily put NYC to shame. Most of my friends are in jail or just getting out. Just surviving without that happening to you is a special kind of motivation in itself.
M: You started out in a thrash metal band, as a guitarist. How did you get into thrash metal, and who were your favorite bands?
J: I'm a real 80s baby so hard rock n roll was infused in your upbringing, regardless of your background. In a way it's all there was. I noticed a good friends Maiden collection on vinyl. That lead me to a metal vinyl collection of my own. Megadeth is probably my favorite band of all-time. I love the energy and the attitude. Merciful Fate, Overkill, MOD… too many to name. I think metal truly died in the mid 80s, with the exception of only a few bands.
M: What was the catalyst for switching genres, from metal to hip-hop? How did your fans, friends and family react to the change in musical direction?
J: Fans, family and friends? (Jawz laughs)
Keeping 4 guys together and moving in the same direction is nearly an impossibility. Honestly, I don't know how anyone ever accomplished that. By the time I was 21 I was so far gone my family wasn't in the picture. The bands never had many fans. I was alone and homeless rapping to myself when the change started taking place. Thats another story altogether.
M: When you moved to San Francisco, how did you wind up hooking up with "Infa Red?" How did he influence your music?
J: I met infa Red after leaving no stone unturned looking for someone who actually paid close attention to the details of their own work. Thats harder to find than people may think. He produced and engineered my first album "Audio Dope". He taught me there were other people who actually want to make their projects professional. That changed my life.
M: You sold more than 10,000 copies of your album "Audio Dope," with little to no publicity. How did that happen? What was your reaction to such strong sales with little promotion?
J: About 6,000 of those copies were actually sold by me in the streets, and the other 4,000 sold through Amoeba and Rasputin record stores in the Bay Area. People in the Bay Area used to, and hopefully still do, have a deep interest and respect for local music. I was delighted!
M: You now live in Los Angeles, and you're releasing a new EP. Tell us about the first single and what your writing and recording process has been like.
J: I'm releasing a self titled EP to get the world to know me. The release date for the EP will be announced soon. The first single "White | Black" has already been released this week. It's a great introduction because it tell the world who I am. I'm letting a bit more lose this time around. I used to be a major control freak. I'm more open to new ideas in the studio these days.