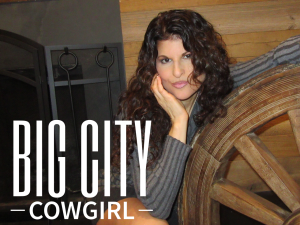 Sondra Toscano is a New York songwriter, vocalist, and entertainer who records under the name "Big City Cowgirl." Her unique, raspy voice adds flavor to her brand of Country Music which has its roots in all types of music. Toscano's love of music dates back as far as she can remember. She has been songwriting since she was a pre-teen. Her parents' musical tastes were comprehensive, and she was exposed to all genres, but her mother's penchant for country music was quickly passed along to her. Toscano notes that country music tells a story in a way like no other so she naturally gravitated to it.
Big City Cowgirl is promoting her latest single, "(There Ain't Nothin' Like) Love on the Open Road," and she took some time out to talk with us about her music, her career as a lawyer, and her support of numerous charities…
MTS:  Hi Sondra! Thank you for taking the time to speak with us. So, how does a big city girl from Brooklyn, NY become a country singer and songwriter? What unique perspective does that upbringing give your music?
Big City Cowgirl: My mamma has always been a huge country music fan even when it wasn't cool to be into country music in New York. She played country music in our home all of the time. I gravitated to it because of her. I've written all sorts of music over the years, but circled back to country recently because it just feels right. I think that growing up in an urban area, you get a strangely different perspective on life. The perspective has helped me develop as a person and as a songwriter. I guess what I'm trying to say is that I don't write any one way, I write whatever comes to me, and my urban upbringing has influenced my mindset in a positive way, because I have a broader way of looking at life when I write songs. I also attribute my attitude, and my singing growl – which sometimes appears – to my city upbringing. Anyway, although I identify with the city as well as the country, I really think of myself as a country girl.
MTS:  You are not only a country singer and songwriter, but also a lawyer. Is there any common ground between the two careers? How has being a singer and songwriter helped you in your law career, and vice versa?
BCCG:  Trying cases and performing music is similar because in both cases, you prepare and then you put on a show. I don't mean that in a bad way, but in both instances, you are trying to communicate with people and connect with them about something which they can relate to. Even with what I do now in law, because I don't try cases anymore, I attempt to connect with people and help them deal with difficult situations. Also, in both types of careers, you need empathy for people so I think that being in each has helped the other.
MTS:  You started writing at a very early age. Do you remember the first song that you wrote? Can you share what it was about?
BCCG:  I was so young that I really don't remember the first song that I ever wrote. But the first song I can recall that I wrote – because I recorded it at a studio when I was about fifteen with a guy named Trevor Bowen – was called "Can't Stop The Rain." It's a song about heartbreak. I used the rain as a metaphor for tears. I was a very complex kid. 
MTS:  Tell us about your new song, "(There Ain't Nothin' Like) Love On The Open Road?"Where did you record it? What can listeners expect to hear?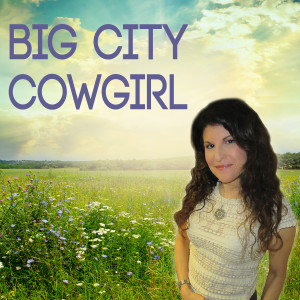 BCCG:  Love On The Open Road is an upbeat, lighthearted song about jumping into a truck with your girl or your guy, and hitting the open road without a care in the world. Sometimes it's just great to go for a drive with no destination and see where it leads you. There is so much fun you can have, being with someone you care about, when you're riding around, listening to great music, and enjoying each other's company. I recorded the song at Dare Studios of Long Island. I've been a regular there for about a year. The team with whom I work is great. Mike & Hillary Epstein really add a lot to the songs I bring in there because they take my ideas exactly where I want them to go. Listeners can expect to hear dueling fiddle and banjo, a driving beat, and a catchy guitar riff. I hope the song makes people happy, and gives them the inspiration to get up and go one day, and start an adventure.
MTS:  You are involved with many charities. Tell us about some of them. As an artist, how important is giving back to the community?
BCCG:  I wouldn't say that I'm involved with a lot of charities, but I do support their work and donate. I believe that it's really important to give back to your community because there are so many less fortunate people who are suffering emotionally, financially, mentally, or physically. I am also a big animal rights advocate – so much so – that I don't wear leather, or eat meat or dairy. I support groups like Mercy For Animals and the ACPCA.
MTS:  What does Big City Cowgirl like to do outside of music, and if I were to come for dinner, what would you serve?
BCCG:  I like to spend time with my family, including my fur babies. I like to work out because it clears my head. I also like to dance, travel, bake, cook, go to restaurants, grab a few cocktails, listen to local bands play, and go to concerts. I guess some of that includes music too though. It's hard for me to disconnect from the music because music is such a big part of my life. Since I don't eat meat or dairy, you might find eating at my house a bit challenging. I'm not a complete vegan yet, but I'm on my way. When I stopped eating meat and dairy, I tried to create dishes that were similar to the ones I loved as a meat lover. So, for instance, I make meatless meatloaf. But if you came over for dinner, I'd play it safe – my best bet to wow you would be to start you with an appetizer of broccoli rabe, cannellini beans and cherry peppers in garlic and oil, an entree of pasta primavera with homemade garlic bread, and, for dessert, homemade vegan chocolate chip cookies with vegan vanilla chip ice cream.
MTS: That's making me hungry!  Thanks so much for your time, Sondra.  We wish you all the best with your new release.  Check out Big City Cowgirl at:
http://bigcitycowgirl.com
https://plus.google.com/u/0/112846020249117232538/posts/p/pub
https://facebook.com/BCCG72/
https://soundcloud.com/big-city-cowgirl
https://twitter.com/BigCity_Cowgirl
https://www.reverbnation.com/bigcitycowgirl