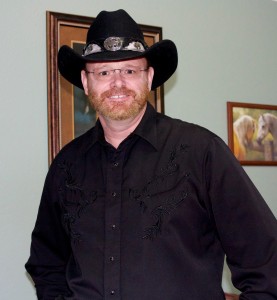 MTS Management Group and three-time Independent Country Music Association (ICoMA) award nominee, Doug Briney have announced the "Fathers And Freedom" online concert, to benefit veterans' charities. The 30-minute concert will be broadcast live on StageIt.com, on Sunday, June 30, 2013, at 7pm ET. Tickets are $5, with $1 from every ticket sold going to veterans' charities, to be determined. Tickets may be purchased in advance, at http://www.stageit.com/doug_briney/father_s_and_freedom/24277.
"We were very pleased with the response to Doug's May 'Songs For The Unknown Soldier' StageIt concert," said Doug's manager, Michael Stover of MTS. "Doug wanted to continue his mission of raising funds for our military and veterans, and doing these online shows is a great way to give back. I hope everyone will take a half hour out of their day to join us for this special event. Even if they can't attend, I hope people will still tell their friends, and consider purchasing a ticket, as a show of support for caring artists like Doug."

"Fathers And Freedom" is the second in a series of monthly StageIt.com concerts, that will take place on the last Sunday of each month. This concert will have a dual theme, celebrating Father's Day, as well as Independence Day.
StageIt.com is where fans and artists come for true online interaction. With a live chat room available, fans can request songs and ask questions of their favorite artists during the performance. It is one of the most intimate concert venues available today. Fans, from any where in the world, can purchase tickets to watch and interact from the comfort of their own homes. For more information, visit http://www.stageit.com.
Doug Briney is nominated for Best Live Performance and Single of the Year at the 2013 ICoMA awards. He was nominated for Most Promising Artist at the 2012 ICoMas. His debut album, It's All Country has been on the Roots Music Report True Country chart for almost 8 consecutive months. His follow up will be released with Tate Music Group this summer. For more information, visit http://www.dougbriney.com.