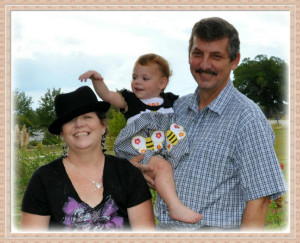 MTS Management Group is proud to announce Doug Briney and Josey Milner will join a star-studded lineup, paying tribute to Tammy Wynette, during the Denise Jernigan Cancer Benefit on June 2nd, 2014 at the Hard Rock Cafe, Nashville. The event will be hosted by Ms. Wynette's daughter and country star, Georgette Jones. Additional performers scheduled to appear are: Ashton Shepherd, Buddy Jewell, Billy Yates, Bobby G. Rice, Bobby Lewis, Lulu Roman, Leona Williams, Bobby Marquez, Ron Williams, Danielle Peck, Robyn Young, Jan Howard, Delnora Reed and Holly Norman. More artists are being added, with some surprise guests also appearing. The show will begin at 6pm. Tickets are available in advance at http://www.showclix.com/event/DeniseJerniganBreastCancerBenefit. The Hard Rock Cafe is located at 100 Broadway in Nashville, Tennessee.
"We are honored to have Doug and Josey be a special part of this benefit," said their manager, Michael Stover of MTS Management Group. "When I was approached about having Doug and Josey involved, it was a no-brainer. Both are such wonderful, giving artists, who love giving back to the community. Josey is coming to Nashville, to participate in CMA festivities, and Doug lives there. The fact that this event will help kick off CMA Fest week in Nashville, brings that much more energy to it. It's going to be a great night! I hope everyone comes out to help raise funds for this great cause."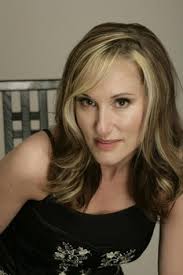 Tamala Georgette Jones was born to the only Hall of Fame husband and wife country artists, George Jones and Tammy Wynette. She's been singing with one or both parents since the age of three. She recorded her first single with her Dad, "Daddy Come Home" when she was ten years old and performed it on an HBO special. She has appeared on TV shows such as Crook and Chase, RFD-TV and The Grand Ole Opry. For more information, visit http://www.georgettejonesmusic.com.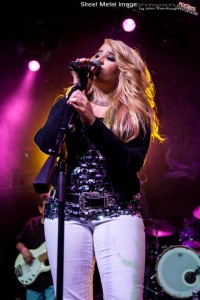 Doug Briney is a 2013 Independent Country Music Association (ICoMA) Award Winner and a 2014 Nashville Universe Award Nominee. Signed with Tate Music Group, his latest album, Super Country Cowboy reached #58 on the itunes Inspirational chart, while hitting the Top 10 on the roots music charts. Doug is also a supporter of veterans charities. For more information, visit http://www.dougbriney.com.
Josey Milner is a 2013 ICoMA Award Nominee, a 2013 International Music and Entertainment Association Award Nominee, and a 2014 Nashville Universe Award Nominee. She is also an Angel Ambassador with national anti-bullying non-profit, Angels and Doves. Josey's current single, "Cowgirls" topped national internet charts and reached the Music Row chart Top 75, For more information, visit http://www.joseymilnermusic.com.