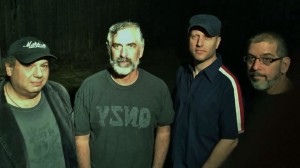 "I've never had a breath of fresh air quite like this quartet of alternative rockers, Blue Moon Harem. I'm absolutely in awe with just about every aspect of this band, and even that could be an understatement." – Justyn Brodsky, Artist Reach Official
After years of extensive touring and constant performing, writing and recording, Jon Bix and Demetri Joannou, along with Blue Moon Harem bandmates, Steve Hart and Jose Pep Hernandez, have achieved national radio airplay chart success, twice! The popular Boston-area rock band's latest single releases, "Finland" and "Lie" are both in the Top 15 of the Digital Radio Tracker National Airplay Rock chart. "Finland," which has been charting for several months, is at #8, while their latest single release, "Lie" comes in at #12 .  Other artists in the Top 20 include Disturbed, Foo Fighters, Halestorm and 3 Doors Down.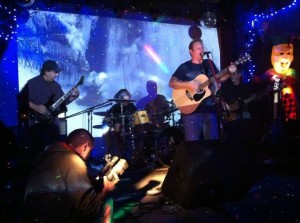 This is not the band's first taste of radio airplay success. During the mid nineties, Bix and Joannou previously collaborated on an album that received massive local Boston airplay and was featured three times on Harvey Warfield's famed "Boston Music Showcase."  In more recent years Blue Moon Harem received airplay and performed live on "Bay State Rock," hosted by Carmelita, on terrestrial rock radio, WAAF. Blue Moon Harem was recently featured on legendary producer and Woodstock creator, Artie Kornfeld's national radio show. Upon hearing the band, Kornfeld said, "Within the first few bars, I knew this band was special. I want them for my show!"
With years of touring experience under their collective belts, Blue Moon Harem have performed a grueling schedule of dates, taking them from Massachusetts to Missouri; from Connecticut to the Carolinas; and through the Rust Belt of Ohio, Pennsylvania and New York.  The band has performed at legendary venues like the Hard Rock Cafe (Pittsburgh), Way Out Club (St. Louis), The Cove (Maryland) and Arts Armory (Somervile, MD) opening for Charlie Farren of Fahrenheit and Jon Butcher. Now, Blue Moon Harem is planning to capitalize on their radio airplay success, by hitting stages on the festival circuit, while landing opening slots for national touring headliners.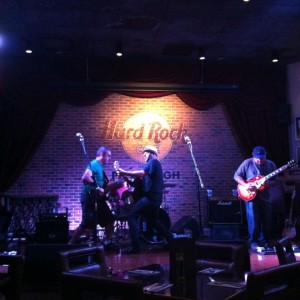 Blue Moon Harem has completed work on their next album, Deep Into Blue (Release Date TBD).
"Blue Moon Harem delivers a coherent, bittersweet mixture of upbeat rock songs and meaningful, heart-warming ballads that are all epitomized by the outstanding songwriting, musicianship and vocal talents of this band." – Rick Jamm, Jamsphere Magazine
For more information on Blue Moon Harem, please visit http://star1ent.com/blue-moon-harem or http://www.reverbnation.com/bmh.
http://www.facebook.com/bluemoonharem
http://www.twitter.com/bluemoonharem
Watch a live performance of "My Bleeding Heart" at https://www.youtube.com/watch?v=45rIBWdocg4