The New Music Weekly magazine country chart numbers for week-ending May 3, 2013 are out, and both Amy Rose and Josey Milner have reason to celebrate. "(Redneck Reunion) Party Like A Redneck" scored a second week among the most-added tracks for Amy, and Josey's debut, "Not Pretty Enough" continues to shine, climbing into the Top 25. Here's the scoop: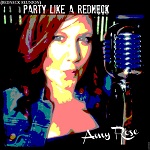 The brand new single from Amy Rose, "(Redneck Reunion) Party Like A Redneck" continues its strong out-of-the-box performance, adding 7 new stations and 102 new spins. Climbing on board this week are internet reporters BWR, CMNashville, Country Bear, SoundMachine Country, VOMR, and WKKR Nashville. Broadcast station KGFY in Stillwater, OK also added the song. The track was the 5th most-added single at NMW reporters this week, just behind heavyweights like Luke Bryan and Carrie Underwood (8 adds) and Hunter Hayes (9 adds.) Amy's new single is the follow-up to her Top 10 debut, "I Just Want You To Know." Please request Amy Rose at your favorite country radio stations everywhere!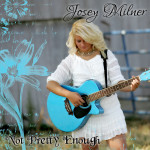 Josey Milner's debut US single, "Not Pretty Enough" continues to chug its way up the chart, climbing 3 spots to #23, giving Josey her first NMW Top 25 single! This week, Josey comes in just ahead of her idol, Miranda Lambert (#26, "Mama's Broken Heart") and right behind Tim McGraw and Taylor Swift (#22, "Highway Don't Care.") Could a trip to the Top 20 be in Josey's future? Please keep requesting "Not Pretty Enough" at country radio stations across the country!