Whiskey and Cigarettes Country Radio Show is happy to announce the airing of their exclusive one-on-one interview with Top 10 Billboard chart artist, Bertie Higgins. Mr. Higgins joined award-winning host, DJ Nik Bernitz Pizzigoni to talk about his career highlights, including "Key Largo," and latest album release, Gold From My Treasure Chest.

The exclusive interview with Bertie Higgins will air this coming Sunday, April 24th, 2016 between 11am ET-3pm ET. The live show airs on Military Brotherhood Radio at http://www.militarybrotherhoodradio.com. Whiskey And Cigarettes is also re-broadcast on 50 syndicating stations and their affiliates, worldwide, multiple times throughout the week.  The interview will also appear on the April edition of the "Whiskey and Conversations" talk show, broadcasting in May on iheartradio and other outlets.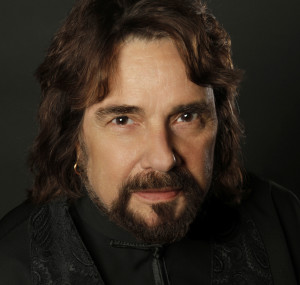 Bertie Higgins is an American singer-songwriter. In 1982, he had his only Top 40 album with Just Another Day in Paradise. It spawned the Top 10 romantic ballad "Key Largo," which referenced the Humphrey Bogart movie of the same name and reached #8 in the U.S. Billboard Hot 100 record chart and #1 in the adult contemporary charts. In 2009, the song was #75 on VH1's Greatest One-Hit Wonders of the 80s. Since 1988, Higgins has scored another 7 Top 100 Billboard Country chart hits. For more information, please visit www.bertiehiggins.com.
Whiskey And Cigarettes Radio Show is a weekly show, originating in Milan, Italy, hosted by the "Romeo of the Rodeo" Nik Pizzigoni.  Nik is a Nashville Universe Awards Winner, International Music and Entertainment Association Award Winner, a New Music Awards Winner, AMG Heritage Awards nominee, Artists In Music Awards nominee, and an Independent Country Music Association nominee. The show features a unique blend of classic, current and indie country, trivia, contests, artist spotlights and interviews and Nik's European charm. Previous guests have included Hank Williams, Jr., Charlie Daniels, Lorrie Morgan, Steve Wariner, John Rich, Oak Ridge Boys, Bill Anderson, David Ball, Bryan White, Doug Stone, Lee Greenwood, Collin Raye and many others.  www.whiskeyandcigarettesshow.com.