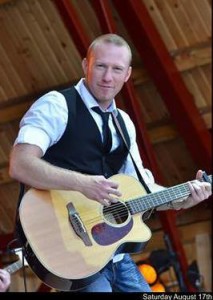 MTS Management Group and MTS Records are happy to announce the release date for Matt Williams' first solo single, "Make Love Tonight." The single features a duet with another Ontario, Canada-based artist, Alyssa Morrissey. "Make Love Tonight" (MTS Records) will be available on itunes, Amazon, Rhapsody, Spotify and all online music retailers on May 12th,with radio promotion for the track beginning the same day. Matt is one-third of country-pop trio, Western Avenue, who scored a radio hit, "Wherever You Are," earlier this year.
"We are really excited about this new single from Matt and Alyssa," said Michael Stover of MTS. "The track features the catchy melodies and polished harmonies of Western Avenue, but with just a little more edge to it. Think if Def Leppard went country. Not only do I think this song will do very well at country radio, but AC and Pop radio should be all over it, too. I look forward to this release doing every bit as well as the WA single. There's a steamy video in production, too. With Matt attending CMA Fest and planning a radio tour in support, I think this summer is going to be a hot one for Mr. Williams." Watch Matt and Alyssa perform their cover of Thompson Square's "If I Didn't Have You" at https://www.youtube.com/watch?v=dgyk_z7eDjo.
"Make Love Tonight" was written by Matt Williams, Alyssa Morrisey, Doug Folkins, and Adam Newcomb. It was recorded at Newcomb Studios in Cobourg, Ontario, with Newcomb producing and mixing, and playing bass and piano. Additional musicians include Newcomb and Williams on guitar, Matt Newcomb on drums and Andy Schick on pedal steel. Adam Newcomb also produced Western Avenue's debut self-titled release.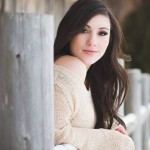 Matt Williams is from Cobourg, Ontario. He plays guitar and sings, as one-third of the country-pop trio, Western Avenue. WA is a Nashville Universe Award winner, twice-nominated International Music and Entertainment Award nominee, and a Country Music Association of Ontario Award nominee. Their self-titled debut album, released in 2013, included the Top 75 Music Row chart and #1 New Music Weekly chart single, "Wherever You Are."
Alyssa Morrissey hails from Peterborough, Ontario. Discovered by songwriter, Cyril Rawson (Reba McEntire, Gretchen Wilson, Lorrie Morgan) Alyssa's first CD, Let's Not Call It Love received international airplay and charted in her home country. Her 2nd release, Way To Go was released in 2013. Alyssa is a two-time 2014 Wire Awards nominee.