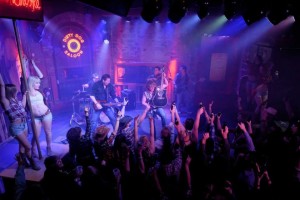 April 4, 2014 – HAMILTON, Ontario. — Country rocker, Marshall Dane has announced he will host a release party for his new "Alcohol Abuse" music video on April 17, 2014. The party will be held at the site of the video shoot, Dirty Dog Saloon, located at 41 Catharine Street North, Hamilton, Ontario. Marshall and his band will perform two 45 minute sets. The event starts at 9pm, with special guest Carly-Jo opening the show. Admission is $5 at the door.
"Witness the epic performances of some of our dearest friends and fans as we follow our lead agents and detectives in to the belly of the beast…the origin of this crime…downtown Hamilton," said Marshall. "Join us in fun, dancin', rockin' and rollin', pickin' and grinnin' and laughin' and smiling as we enjoy the lighter side of life and the humor you MUST take out of it … Come and meet the legendary Hurricane…possibly a sighting of Highball and Cookin' Sherry…Mudslide??? Meet the band, hang with the crew…This is how we do! The following day is Good Friday, stay up late with us on Thursday!"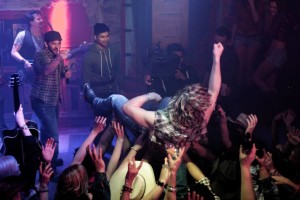 The worldwide premiere of the "Alcohol Abuse" music video will take place the following day, April 18, 2014, on Marshall's Youtube channel at http://www.youtube.com/marshalldane. Filmed at Dirty Dog Salooon in Hamilton, Ontario, the video was produced by The Field, based in Toronto. Since opening its doors in 2007 The Field has garnered much acclaim for its work, racking up over 75 Much Music Video Awards nominations, along with numerous Juno and Canadian Country Music Association nods.
"It's fantastic, it really is," said Kevin Birch, Marshall's business partner and co-writer for the video treatment. "We don't just say that because it's our baby. It has so much energy, it shows the fun side of the band, it's humorous, it has great dancing and live band performance shots, etc. We're really happy with how it turned out and excited for our fans to see it."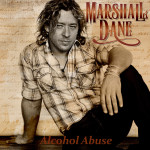 For a look behind the scenes at the video production, visit http://www.marshalldane.com/gallery/alcohol-abuse-video-s….
Marshall Dane is a country music singer/songwriter, based in Port Credit, Ontario. He is a two-time Country Music Association Award Nominee. His debut US single, "Alcohol Abuse" is currently climbing the radio airplay charts. Fast becoming known as a Canadian Country heartthrob, Marshall's good looks and easy sense of humor have made him one of the most sought-after new musical guests on TV and radio. For more information, visit http://www.marshalldane.com.