MTS Management Group is very happy to announce they and their clients, Texas country artist, Madelyn Victoria and Swedish country rocker, Hicks have been named as "Final Four" Nominees for the 2016 WOBA Awards, presented by The Chris Top Program.  Madelyn received final ballot nominations in six categories, including Top Artist, Top Fans, Top Song and Top Video ("He Only Loves Me on the Dance Floor"), Top Interview and Top Dork (a nod to the show's pet name for followers.) Hicks was also nominated for Top Dork. MTS Management Group received a nomination for Top Management. The awards ceremony will be held at BB King's in Nashville, on June 12th, 2016, coinciding with CMA Fest. The Red Carpet event takes place from 1-3pm. It is free and open to the public.
Open nominations began in March 2016, with first round voting ending on March 31st. Final ballot voting will begin the last week of April and end on June 11th.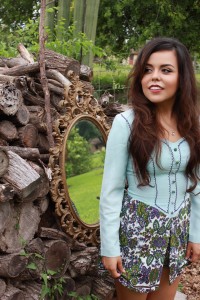 "We're so very honored to receive these nominations," said Michael Stover of MTS Management Group.  "To be recognized by your industry peers and music fans is one of the best feelings. We're also very proud of Madelyn and Hicks, for their nominations.  They work so hard at their crafts, and they certainly deserve the recognition. I can't wait to see everyone in Nashville, this June.  Good luck to all of the nominees!"
Four days out of the year talented Dorks of the world meet under one roof at BB King's Blues Club in Nashville Tennessee. Over the course of the next few months we will see artists hand picked by the Top to do LIVE interviews in Nashville on http://thechristopprogram.com/. After three days of interviews The Chris Top Program, Magnolia Emporium & BB King's Blues Club Nashville will bring you the WOBA Awards 2016. Two full hours of laughs, tears, triumph, and loss. We will also throw in some live music. This entire event is free to the public. Everyone is encouraged to show up in person and listen to each live broadcast. Feel free to get a picture on the red carpet with your favorite artists. You are all invited free of charge to the Woba Awards too!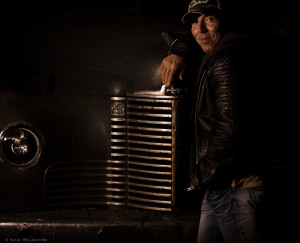 For more information and a full list of final nominees, visit http://thechristopprogram.com/woba-awards-2016.html.
For more information on Madelyn Victoria, please visit http://www.madelynvictoriamusic.com.
For more information on Hicks, please visit http://www.hickscountry.com.
For more information on MTS Management Group, please visit http://www.mtsmanagementgroup.com.