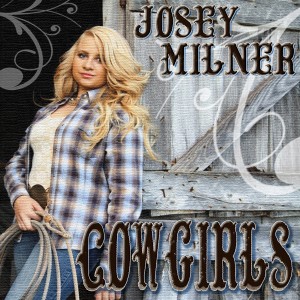 April 4, 2014 – NASHVILLE, Tenn. — MTS Management Group and MTS Records would like to congratulate Josey Milner on her Number One New Music Weekly (NMW) Internet Country Chart single, "Cowgirls." The single tops the chart for weekending April 4, 2014. It is the first Number One NMW Internet Country Chart single, since their recent chart re-alignment. In addition, "Cowgirls" is #79 on the MusicRow Country Breakout Chart, for weekending April 4, 2014. This is Josey's first Top 80 MusicRow "published" chart appearance. "Cowgirls" is the teen country artist's second US single release. It is MTS Records' third consecutive NMW Number One single.
"First, let me say that it is an honor and privilege to know and work with such a talented young lady, as Josey," said Michael Stover of MTS Records. "We had such a strong feeling about 'Cowgirls' from the start. The track is just smokin', and Josey's vocal delivery was spot on. She took the fun, party message in the song and put her bubbly stamp on it. We're just thrilled that 'Cowgirls' is having such an impact at radio. Number One NMW? Top 80 Music Row? Unreal! We appreciate the support of country radio and fans, everywhere. Congratulations, Josey!"
"Cowgirls" was produced at Awestruck Studios, Kansas City, by Micah Burdick and co-producer/engineer Matthew Russo (Hall and Oates.) Mastering engineer on the project was Larry Gann (John Rich, Elton John, Backstreet Boys.) "Cowgirls" was written by Hillary Lindsey, writer of hits for Carrie Underwood, Sara Evans, Martina McBride; Anthony Petraglia, writer of hits by Tim McGraw and Brooks and Dunn; and Ryan Rygmer. The track features fiddle by Jimmy Mattingly of Reba McEntire's, Garth Brooks' and Dolly Parton's bands; and pedal steel by Smith Curry, who has played on Number Ones by Randy Travis, Billy Currington and Jason Aldean.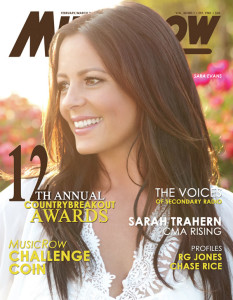 Josey Milner is an 18-year-old country music artist, based in Kansas City, Missouri. She is a 2014 Nashville Universe Award Nominee, a 2013 Independent Country Music Association Award Nominee, a 2013 International Music And Entertainment Association Award Nominee, and a two-time 2014 Midwest Music Awards Nominee. She is also an Angel Ambassador with national anti-bullying non-profit, Angels and Doves.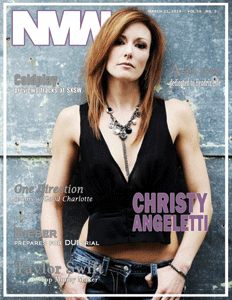 MusicRow is written for people who work in the country music business. It began in 1981 and has been Nashville's Music Industry Publication for over 30 years. Whether it be current news items, business analysis, timely interviews or discovering hot new talent first, industry experts have come to rely on the words written by our top-notch staff. Nashville's Music Industry Publication is known for its candid voice and accuracy.
New Music Weekly is a nationally distributed trade magazine for the radio and music industries. Following the tradition of Bill Gavin and the Gavin Report, New Music Weekly interprets data from the Spins Tracking System for music industry executives and artists across the United States. Weekly editorial features include highlights of the top singles impacting radio and "spotlights" of new music from the Top40/Pop, Country, AC/Hot, and College music genres.