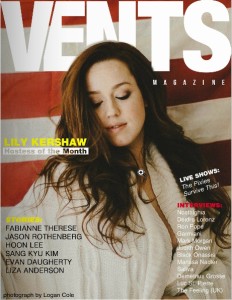 Americana/alt-country singer/songwriter, Jiggley Jones recently returned for a brand new interview with international music publication Vents Magazine. Here's an excerpt of that conversation:
Vents: Can you talk to us more about the recording and writing process behind your new album, A Mountain, A Struggle, A Tunnel, A Light?
Jiggley Jones: I actually brought back a few songs that I had written previously and re-wrote them. One of those is actually the first release, "Walk On Me". All of the songs where written on an acoustic guitar and one remained acoustic for the album, a song called "Early Morning Light". The recording was done in Nashville and was a very relaxed experience. It seemed that we all knew that we could trust each other with our specific roles to play in the process.
Read more at http://ventsmagazine.com/interview-jiggley-jones-jiggleyjones/.
Vents Magazine is a free online music and entertainment magazine born in March 24th, 2009. Created by music lover Rafael Jóvine, who wanted to create a magazine to spread the word of those bands that are so often not received by other types of magazines.