Americana/Alt-country singer-songwriter, Jiggley Jones has hired international radio promotions firm, Triplestrand Promotions to handle his debut single, "Baby Blue" The single, written by Jones, is from his debut EP, "No Spring Chicken." The album, as a whole, is being promoted by Bill Wence Promotions.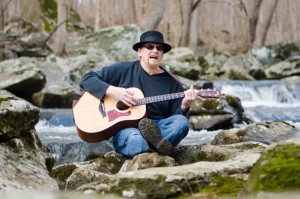 Triplestrand (TSP) will be taking "Baby Blue" to radio stations around the world, including European Country Music Association (ECMA) chart reporting stations throughout Europe, Asia, Australia, as well as stations in North America. Dixie McCorkell of TSP said, "I love Jiggley's songs! He's got something for everyone, and should do very well."
Michael Stover of MTS Management Group, Jones' management, said, "I've worked with Dixie and Triplestrand before, and they are one of the best in the ECMA promotion game. We've charted several singles across the European continent with previous artists, and I'm sure Jiggley is going to enjoy similar success." The single will be available to international radio via the TSP compilation disc, which shipped this past week.
Jiggley Jones is a Philadelphia-area singer-songwriter, His EP, "No Spring Chicken" is currently in the Top 50 of the Roots Music Report Americana chart. His music has appeared in MTV programming, including the Dennis Rodman Show. His video for "Baby Blue" has received more than 40,000 views since it's early March release. For more information, visit http://www.jiggleyjones.com.
Triplestrand Promotions is a leader in international radio promotion, having scored countless numbers of ECMA chart hits for their clients. They were honored with the award for ECMA Best Country Sampler in 2005, and have been nominated every year since 2007. For more information on TSP, please visit www.triplestrandproductions.com.