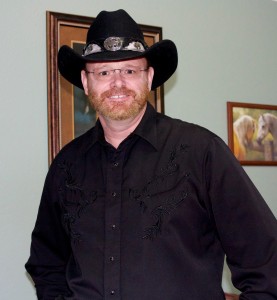 MTS Management Group and Doug Briney are happy to announce "Songs For The Unknown Soldier," an online concert event to be broadcast live on StageIt.com. The 30-minute performance will take place over Memorial Day weekend, on Sunday, May 26, 2013 at 7pm ET. Tickets to watch the exclusive, one-time event are $5, with $1 from every ticket going to veterans charities. For more information, or to purchase a ticket, visit http://www.stageit.com/doug_briney/songs_for_the_unknown_soldier/22903
"Songs For The Unknown Soldier" is the first in a series of monthly Stageit.com concerts, that Doug will perform on the last Sunday of each month. This concert will have a patriotic theme, featuring songs that pay tribute to military veterans. Joining Doug for the event, will be members of the Cowboy Church of Anchorage's Praise Band.
"It's no secret that Doug is a huge supporter of our mililtary and veterans," said Michael Stover of MTS Management Group. "His son is currently serving, so it just made sense for Doug to pay tribute to these heroes over Memorial Day weekend. We hope that families will pause for 30 minutes and watch what is sure to be a moving tribute."
StageIt.com is where fans and artists come for true online interaction. With a live chat room available, fans can request songs and ask questions of their favorite artists during the performance. It is one of the most intimate concert venues available today. Fans, from any where in the world, can purchase tickets to watch and interact from the comfort of their own homes. For more information, visit http://www.stageit.com.
Doug Briney is a two-time 2013 Independent Country Music Association award nominee. His debut album, "It's All Country" has been on the Roots Music Report charts for more than 7 consecutive months. His next album, "Super Country Cowboy" will be released later this year. For more information, visit http://www.dougbriney.com.