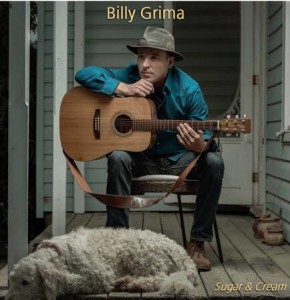 This Friday, April 24th at 6:30pm ET, Canadian pop/americana singer/songwriter, Billy Grima makes his debut appearance on popular radio show, "Conversations LIVE With Music." Host, Cyrus Webb, welcomes Billy to the show, to talk about his latest album, Sugar & Cream, and the upcoming video for single, "Pleasure To Have Met You."  Listeners can tune in  at http://www.blogtalkradio.com/conversationswithmusic.
  Then, on Sunday, Billy joins host Jon Scharpton on his new program, "Meet The Band."  That interview kicks off at 1pm ET, and listeners can tune in live at http://spreaker.com/user/8039566.

According to their website, "Conversations With Music focuses exclusively on the artists we are talking about and that YOU should know. Under the direction of Conversations Magazine's Editor-In-Chief and award-winning host, Cyrus Webb, this site and its corresponding print edition hopes to give you a great look at the up-and-coming stars in music along with those who are well on their way." Past guests include members of Maroon 5, Billy Ray Cyrus, The Isley Brothers, and Karyn White. For more information, visit http://conversationswithmusic.blogspot.com/.