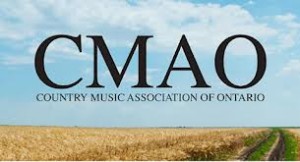 MTS Management Group is proud to announce, Amy Rose has been named "Artist Of The Month" for April, by the Country Music Association of Ontario (CMAO.) This honor is given to outstanding artist members of the CMAO. The selected artist receives a special spot on the CMAO website main page and in their newsletter. Past recipients include Western Avenue, Ann Chaplin and Genevieve Fisher. To read the Amy Rose "Artist Of The Month" profile, visit http://cmaontario.ca/newsletter/?p=631.
"This is a tremendous honor for Amy, and we're all so proud of her!" Said Amy's manager, Michael Stover of MTS Management Group. "To be recognized among your peers as a stand out in this way, is really a feather in her cap. With the CMAO award nominations ceremony right around the corner, this is a great lead-in."

Amy Rose received 4 first ballot nominations for the CMAO awards: Rising Star, Female Artist of the Year, and 2 Best Single nominations for "I Just Want You To Know" and "(Redneck Reunion) Party Like a Redneck." The final ballot nominations ceremony will take place this Tuesday, April 9th. The first annual CMAO Awards ceremony will take place on May 27, 2013 at the Markham Theater in Markham, Ontario.
The Country Music Association of Ontario (CMAO) is the only Country Music Association that represents Ontario as a whole. Working with existing associations in the North and Ottawa area, they strive to foster and support the growth and development of Country Music, in all of its forms (folk; alt; bluegrass; roots; Canadiana etc.), and to develop opportunities for their artists, provincially, nationally and internationally. For more information, visit http://www.cmaontario.ca.
Amy Rose is based in Barrie, Ontario, Canada. Known as the "Redneck Princess," Amy has received international airplay and critical praise. She will be performing in Nashville at The Fillin' Station on April 10th, and she will return for a CMA Fest showcase at the Red Rooster, Nashville on June 7th. For more information, visit http://www.amyrosemusic.com.