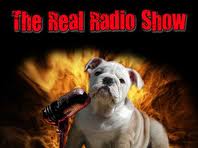 MTS Management Group is happy to announce Xander Demos will be returning to The Real Radio Show. Xander's appearance will be taped and broadcast live and unedited via studio webcam on Tuesday, April 2, 2013 at 7pm ET, at http://www.therealradioshow.com. Then, the show will be broadcast on the radio, Saturday, April 6th at 11pm ET on AM970, The Answer, in New York City. Listeners can also tune in live at http://www.am970theanswer.com.
This will be Xander's third appearance on The Real Radio Show. His first appearance was in September 2011, followed by a return to the show last January. Last time, Xander and AJ Pero (Twisted Sister) played an guitar and drums cover of Joe Satriani's "Satch Boogie." Xander also performed songs from his "Guitarcadia" CD.

After a stint on WRCN FM in Long Island, NY, The Real Radio Show has joined shows hosted by Dennis Miller, Mike Gallagher, Curtis Sliwa and others on AM970, The Answer. Now broadcasting to New York City, Connecticut and New Jersey on Saturday nights, TRRS has hosted celebrity guests including Lita Ford, Peter Criss (Kiss) Eddie Money, X-Pac (WWF), Elvira, the original members of Twisted Sister, The Misfits, The Sugar Hill Gang, The Monkees, Anthrax, Grandmaster Flash, Kip Winger, Lou Ferrigno (The Hulk), LL Cool J, Richard Dreyfuss, and many more.
Xander Demos is a metal guitar player, who fronts his band, XDB, as well as being guitarist for the east coast chapter of James Rivera's Sabbath Judas Sabbath. His "Guitarcadia" album was mixed by Cj Snare, frontman for the band, Firehouse. XDB are on tour and will be performing at Skull Fest and Rock Harvest II festivals later this year. For more information, visit http://www.xanderdemos.com.