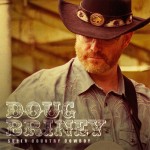 Renowned music reviewer, Scott Sexton, whose work had appeared on Today's Country Magazine and Country Music International, among other country music sites, recently reviewed Doug Briney's "Super Country Cowboy" and Marshall Dane's "Alcohol Abuse." His reviews will be published on the aforementioned sites, but we got a sneak preview:
Doug Briney "Super Country Cowboy:" "This is a great, fun tune about being country and living life to its fullest. The music has a great sound. Although this is a bit different than his prior singles, it is great all the same. One thing that is funny, Doug has always marched to beat of his own drum and it works for him well. Be sure to check "Super Country Cowboy" out. You won't regret it."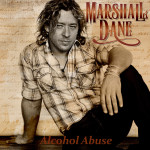 Marshall Dane "Alcohol Abuse:" "Marshall Dane has released one of the best singles to come out of Nashville in a long time. It is a great drinking song that will get you on your feet from the second it starts. Great job Marshall!!!"
We'll let you know when and where you can read the FULL reviews!