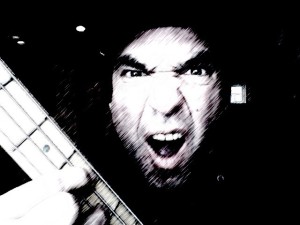 MTS Management Group is very pleased to announce their signing of Canadian singer/songwriter and multi-instrumentalist, Ed Roman.  MTS will be handling publicity and promotions for Mr. Roman and his new album release, Letters From High Latitudes, scheduled for spring release.  Interviews and reviews are being solicited by MTS, and an agressive College/AAA radio campaign will begin mid-April.
"We're very pleased to welcome Ed Roman to the MTS Family," said Michael Stover, President of MTS Management Group.  "Ed has an incredibly unique sound that is perfect for the eclectic tastes of college radio. He's a fantastically talented musician, who plays 90% of the instruments on his record.  This isn't kid's stuff, either…there are some insanely virtuoistic riffs being played here.  I think fans of Dave Matthews, Frank Zappa, and even some of the more mainstream adult contemporaries like Billy Joel or Bob Dylan will love what Ed brings to the table.  We're very excited to make our first foray into the College/AAA market."
Ed Roman is based in Shelburne, Ontario.  In 2011, he released the critically acclaimed, Oracles And Ice Cream, which featured 22 tracks higlighting the spectrum of Ed's broad musical tastes and influences. While performing 90% of the music on Letters From High Latitudes, Ed also receives help from notable musicians, Dave Patel (Sass Jordan) on drums and Mike Freedman (Tia Brazda) on electric guitars. For more information on Ed Roman, visit http://www.reverbnation.com/edroman.
MTS Management Group is based in Pittsburgh, PA. They are a full service artist management, publicity, promotions and social media firm. They are also the hub for MTS Records. Clients include Xander Demos, Amy Rose, Doug Briney, Jiggley Jones, Josey Milner, Marshall Dane, Western Avenue and the Whiskey and Cigarettes Radio Show. For more information, visit http://www.mtsmanagementgroup.com.