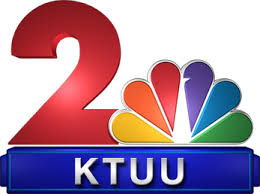 MTS Management Group is happy to announce Doug Briney will guest on KTUU-TV's morning show broadcast, this Friday, March 29, 2013. Doug's interview and performance segment will take place at approximately 6:45 am, Alaska Time. Doug will be performing a song from his forthcoming album, "Super Country Cowboy," to be released later this summer.

"The staff and crew at KTUU have been great to Doug. He did the commercial for their fishing report last year, which was a lot of fun," said his manager, Michael Stover of MTS Management Group. "This will be an amazing opportunity to reach a large viewing audience, and I'd like to thank Marti Glaser (the show's segment producer)for welcoming Doug Briney to the show."
Doug Briney is an ICoMA award nominated artist and Anchorage, Alaska resident. Known as the "Alaskan Cowboy," Doug recently performed the National Anthem for the internationally televised Iditarod Trail Race. He recently signed with Tate Music Group, who will record and release his new album. For more information, visit http://www.dougbriney.com.
KTUU-TV was established as KFIA in 1953 and has since become an award-winning broadcaster in the nation's largest viewing area. For more information, visit http://www.ktuu.com.