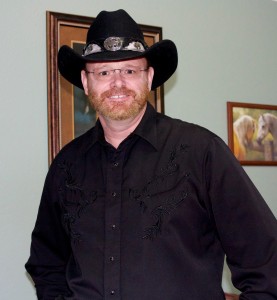 MTS Management Group is happy to announce that Doug Briney has begun work on his sophomore album, "Super Country Cowboy." The follow up to his successful debut, "It's All Country," (DB Songs/CBM Records) this new album will be his first release with Tate Music Group. Pre-production for the album has been completed, and Doug will head to TMG Studios in Oklahoma City this May, to record vocals. The album's executive producer will be Don Johnson, a 25-year music industry veteran and former music director for both Emmy Lou Harris and Ricky Skaggs.

"We are so excited to get Doug back in the studio to record his vocals," said Doug's manager, Michael Stover of MTS Management Group. "We listened to literally hundreds of songs for this project, and I believe we have found a terrific batch of tunes that will not only suit Doug's style, but will grab the listener and give them something to hold on to. It's all about connecting with the listener, and I think this album is going to do just that."
Doug Briney is based in Anchorage, Alaska. Known as the "Alaskan Cowboy," Doug's debut album, "It's All Country" peaked at #11 on the Itunes New Country Releases chart. It has also remained in the Top 20 of the Roots Music Report True Country chart for several months, reaching #6. For more information, visit http://www.dougbriney.com.