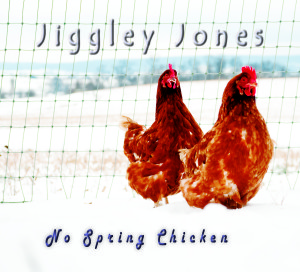 MTS Management Group is very proud to announce their artist, Jiggley Jones has topped the OnlyLyrics.com Top 100 Country Official Music Videos chart with "Baby Blue." The video had its World Premiere last night on Jiggley's Youtube and Facebook pages. Also in the Top 10 of the chart are Eli Young Band, Kenny Chesney, Luke Bryan and Steve Earle. Jones is also number 5 on the overall Top 100 Songs of the Week chart. This is Jiggley's first appearance on the OnlyLyrics.com charts.

The video for "Baby Blue" was directed by Jiggley Jones and Robert Buzzard., Jr. The video was shot over a several week period, in both Chester and Lancaster counties in Pennsylvania. The song, "Baby Blue" was written by Jones, for the birth of his son, Wesley. It is included on his EP, "No Spring Chicken."
Jiggley's EP has just begun adding at Americana radio stations. Early reporters include WHUS, WERU, WETS, KOPN, KCSS, and KBOO. Radio promotion is being handled by Bill Wence Promotions.
"We couldn't be happier for Jiggley," said his manager, Michael Stover of MTS Management Group. "I knew that this video would do well for him; it's really a great piece of work…and the fact that radio is coming aboard is a great sign. This is just the start of some great things coming Jiggley's way."
Onlylyrics.com is one of the most popular lyrics sites on the internet. The site features the latest singles on the charts, with videos and lyrics. For more information, and to all of their charts, visit http://www.onlylyrics.com.
Based in eastern Pennsylvania, Jiggley Jones has performed at CBGB's in New York, Chesnut Cabaret in Philadelphia, The Woodbine Inn in New Jersey, and others. As a member of the band, Q, Jones was involved with soundtracks for shows on MTV, as well as the AON Films release, "Tainted Love." "No Spring Chicken" was produced by Chris Tristram (John Fordham, Chris Clemons.) It was released in late 2012. For more information on Jiggley Jones, visit http://www.jiggleyjones.com.