Whiskey and Cigarettes Country Radio Show is happy to announce the airing of their exclusive interview with the "Prince Of Bluegrass Music," Nathan Stanley.  Mr. Stanley is busy promoting his grandfather's, Dr. Ralph Stanley's latest CD release, Ralph Stanley & Friends: Man of Constant Sorrow.  Nathan Stanley guest on the album with Robert Plant, Dierks Bentley, Ricky Skaggs, Josh Turner, and more!
The interview with Nathan Stanley will air this coming Sunday, March 1st, 2015 between 11am ET-3pm ET. The live show airs on Military Brotherhood Radio at http://www.militarybrotherhoodradio.com. Whiskey And Cigarettes is also re-broadcast on 50 syndicating stations, worldwide, multiple times throughout the week.  The interview will also appear on the March edition of the "Whiskey and Conversations" talk show, broadcasting in April, on iheartradio and other outlets.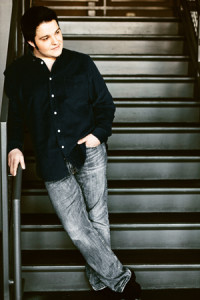 As the grandson of the Bluegrass music icon Dr. Ralph Stanley, Nathan made his music debut at the young age of 2 on stage with his Grandfather at the Grand Ole Opry in Nashville, playing the spoons for the Clinch Mountain Boys. He later graduated to playing the mandolin, and in 2007 became the lead singer and rhythm guitar player for the Clinch Mountain Boys, who are one of the most highly acclaimed bands in the music industry.  He had a #1 song on the Inspirational Country Music (ICM) charts in 2011 with Vince Gill on the unforgettable "White Dove." The National Traditional Country Music Association voted My Kind Of Country the "Classic Country Album of the Year" in 2011.  In October 2014, his album Every Mile garnered Nathan his first GMA Dove Award nomination and win for "Bluegrass Album of the year." For more information, visit http://www.nathanstanleymusic.com.
Whiskey And Cigarettes Radio Show is a weekly show, originating in Milan, Italy, hosted by the "Romeo of the Rodeo" Nik Pizzigoni.  Nik is a Nashville Universe Awards Winner, International Music and Entertainment Association Award nominee, AMG Heritage Awards nominee, Artists In Music Awards nominee, New Music Awards nominee and an Independent Country Music Association nominee. The show features a unique blend of classic, current and indie country, trivia, contests, artist spotlights and interviews and Nik's European charm. Previous guests have included Charlie Daniels, Steve Wariner, John Rich, Oak Ridge Boys, Bill Anderson, David Ball, Bryan White, Doug Stone, Lee Greenwood, Collin Raye and many others.  www.whiskeyandcigarettesshow.com.