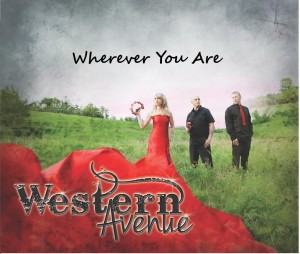 MTS Management Group and MTS Records would like to congratulate Western Avenue on their Number One New Music Weekly (NMW) Country Chart single, "Wherever You Are." The single tops the chart for weekending February 14, 2014. "Wherever You Are" is the Canadian country trio's first US single release. It is MTS Records' first NMW Number One single.
"Ahhhh!! We Are #1," said Nikki Engish, female lead singer of Western Avenue and co-writer of the song. "We have a #1 song on the New Music Weekly chart! Thank you SOOO much for all your amazing support!"
"Just received the official news," said bandmate, Matt Williams, on his Facebook page. "Thanks for helping Western Avenue achieve our first US #1 song on the New Music Weekly chart!! Thank you WA fans!"
"I am so beyond ecstatic," said Michael Stover of MTS Records. "I knew from the beginning that this single was something special, but it's very difficult to get a Number One. We've released alot of great records in the past, and for this one to make it to the top is just a really incredible feeling. I've had a Number One in the past, but it wasn't for MTS. That makes it even more special. Congrats to Nikki, Matt and Keith on their accomplishment! Many more to come."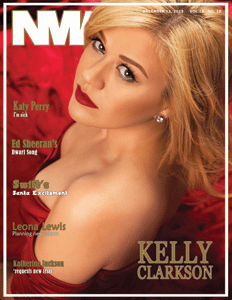 "Wherever You Are" is from Western Avenue's self-titled debut album, released in February 2013. The single was released to US radio in September 2013. It was written by Dave Woods and Nikki English. An official video for the single was released last month.
Western Avenue is Nikki English, Keith Robertson and Matt Williams. They are based in Cobourg, Ontario, Canada. Western Avenue is a Country Music Association of Ontario Award nominee, an International Music and Entertainment Association Award nominee and a Nashville Universe Award nominee. Their brand of harmonies and big choruses has earned them comparisons to Lady Antebellum, Sugarland and Band Perry.
New Music Weekly is a nationally distributed trade magazine for the radio and music industries. Following the tradition of Bill Gavin and the Gavin Report, New Music Weekly interprets data from the Spins Tracking System for music industry executives and artists across the United States. Weekly editorial features include highlights of the top singles impacting radio and "spotlights" of new music from the Top40/Pop, Country, AC/Hot, and College music genres.