Swedish country rock performer, Gold/Platinum Award Winning Songwriter and Music Row Chart recording artist, Hicks (aka Miqael Persson) recently teamed with Grammy Award Winner, Number One Billboard Singer/Songwriter/Artist and Nashville Legend, Steve Wariner, to write two new Hicks releases, "Long Time Gettin' Gone" and "Stomp a Little Louder." The pair met in London, where both were performing at the British Country Music Awards.  They wrote the songs during CRS week sessions in late February, at Wariner's Nashville studio.  Details for production and release dates are forthcoming.
"I met Steve at British CMA in London, where we both performed," said Hicks.  "We hung out and had a great time…Talked about the Civil War and lot of other stuff. We both share the same interest in history. Steve invited me to write with him next time I came to Nashville.  We met up in Steve's studio and carved out a really cool, groovy, country foot-stomper. It's definitely in the running for being one of the singles. The title is 'Long Time Gettin' Gone', and it deals with the subject that, sometimes you know you should leave, but you don't really wanna.  "Stomp A Little Louder" is swampy and gritty and just simply amazing! It's got hit written all over it… Really love it…Writing with Steve is such a huge dream come through. And I don't think I ever enjoyed a writing session more. I love to write, but these sessions were so laidback, fun and effortless. Kinda like the songs wrote themselves. Steve is one of my country heroes and I totally love his writing."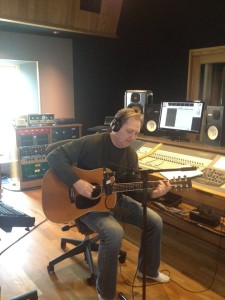 Steve Wariner has charted more than fifty singles on the Billboard country singles charts, including ten Number One hits. He has also penned Number One singles for Clint Black and Garth Brooks. Three of his studio albums have been certified Gold by the RIAA, for shipping 500,000 units in the United States. Mr. Wariner is a 4-time Grammy Award winner, a member of the Grand Ole Opry and an inductee to the Music City Walk of Fame. For more information, visit http://www.stevewariner.com.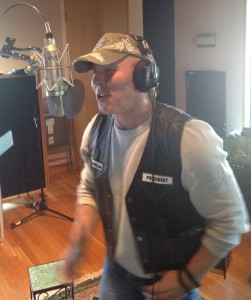 Hicks (Miqael Persson) is an accomplished songwriter from the south of Sweden, with multiple Gold and Platinum records to his credit. His rock-edged songs have been recorded by artists like Jimi Jamison (Survivor), Giant (Dann Huff), Bobby Kimball (Toto), Little River Band, W.E.T. (Featuring Jeff Scott Soto), Grammy nominated Toby Hitchcock and Grammy winner, Barbados.  He has also written with Nashville heavy-hitters like Anthony Smith, Dallas Rogers, Dennis Morgan and Sharon Vaughn. Hicks is the first Swedish country artist to reach the Top 75 on the Music Row Country Breakout Chart, and the Top 10 on the New Music Weekly country chart.  Hicks is an Independent Country Music Association Award Winner, a British Country Music Association Award Winner and 2014 Nominee, a New Music Awards nominee, an IMEA Award Nominee, and a Nashville Universe Award Nominee. His latest single is "Mama's Kitchen." For more information, visit http://www.hickscountry.com.