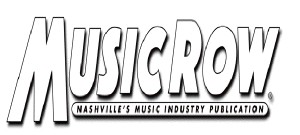 The Music Row Country Breakout Chart for weekending February 22, 2013 is out, and both Amy Rose and Josey Milner posted station adds and spin gains. Here's how both did on the chart:

Amy Rose's single, "I Just Want You To Know" climbed one spot to #105 this week. Amy picked up a new station add from WDNB in Liberty, NY, giving her a total of 6 reporting stations. With the new WDNB spins added to the other reporting stations, Amy's total for the week was 80. She comes in Just ahead of Tate Stevens (#106, "Power Of A Love Song," RCA) and 5 spots ahead of Katie Armiger (#110, "Playin' With Fire," Cold River.) With Amy's radio tour wrapped up, we expect some healthy gains in the coming weeks…hopefully a trip to the Top 100 very soon. Please request, "I Just Want You To Know" on great radio stations everywhere.
Josey Milner's "Not Pretty Enough" posted it's biggest gain this week, since the song began showing up on the reports 5 weeks ago. It climbed 24 spots from #152 to #128, picking up an add from Josey's hometown radio station, KDKD in Clinton, MO. Josey lands ahead of Scotty McCreery (#129, "Water Tower Town," 19/Mercury/Interscope) and Craig Campbell (#130, "When I Get It," Bigger Picture.) Josey picked up a total of 14 new spins, for a total of 35 for the week. Keep requesting "Not Pretty Enough" on all of your favorite country radio stations.