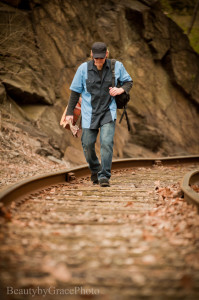 MTS Management Group is happy to announce they have signed Americana/Alt-Country singer/songwriter, Jiggley Jones to an artist management, publicity and promotions contract. MTS will handle all aspects of Mr. Jones' career, including the promotion for his latest EP, "No Spring Chicken." A radio campaign and press blitz are in the immediate plans.
"I'm tremendously excited to have Jiggley Jones on the roster," said MTS Management Group owner, Michael Stover. "Jiggley has that one-of-a-kind sound that I look for in an artist. His songs will touch you and move you with their beautiful lyrics and melodic strength. Americana radio is going to eat this guy up, and I can't wait to start the feast!"

Jiggley Jones is a veteran of the music industry, with more than 100 songs written. Based in eastern Pennsylvania, he has performed at CBGB's in New York, Chesnut Cabaret in Philadelphia, The Woodbine Inn in New Jersey, and others. As a member of the band, Q, Jones was involved with soundtracks for shows on MTV, as well as the AON Films release, "Tainted Love." "No Spring Chicken" was produced by Chris Tristram (John Fordham, Chris Clemons.) It was released in late 2012. For more information on Jiggley Jones, visit http://www.jiggleyjones.com.
MTS Management Group is an artist management, publicity, promotions and social media company, based in Pittsburgh, PA. Current artists include Amy Rose, Doug Briney, Josey Milner and Xander Demos. For more information, visit http://www.mtsmanagementgroup.com.