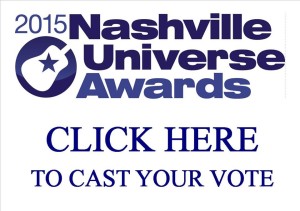 MTS Management Group/MTS Records is proud to announce that their artists Matt Williams and Alyssa Morrissey ("Make Love Tonight") received a final ballot nomination in the 2015 Nashville Universe Awards, as Duo Of The Year. Michael Stover, head of MTS Management Group, is also nominated for Best Manager, an award he won last year.  Other nominees include Trailer Choir, Gibson Cage, Doc Holiday, Big Machine Records, Trey Bruce and Lee Cherry Entertainment. Final ballot selections were chosen from a field of eligible nominees, by Nashville Universe members, with the 5 top vote-getters making the final ballot. Members will vote for the winners until February 14, 2015 at midnight. Winners will be announced at the ceremony, to be held during CRS Week, on February 23, 2015 at the Wildhorse Saloon in Nashville, Tennessee. For information on membership and voting, visit http://thenashvilleuniverse.com/page/nashvilleuniverse-awards.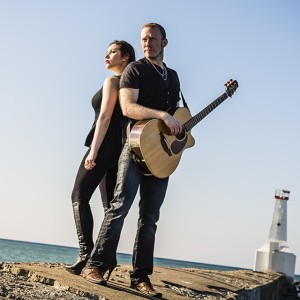 "I am truly blessed, humbled and honored by these nominations," said Stover.  "The fact that these awards are voted on by your peers is so appreciated.  Winning last year was unbelievable, and I'm simply blown away to be nominated for Manager of the Year again.  Congrats to all the nominees, in all the categories, including Matt and Alyssa, who had a dynamite release with us this year, and also to my buddy, Lee Cherry, who is nominated in the Promoter category.  I've had the honor of working with him closely this year, and he deserves the recognition.  Good luck to everyone, and we'll see you in Nashville!"
The Nashville Universe Awards are presented by Nashville Universe, a community of people that believe, "A few can make a difference, and that all of us together, are Nashville Universe. Nashville Universe says a lot about you and that you are part of the Nashville community and that you have a road to Music Row." Winners of last year's awards included Colt Ford, Florida Georgia Line, and Western Avenue, of whom Matt Williams is a member.