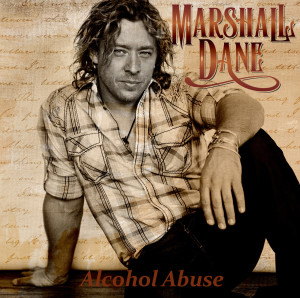 Feb. 19, 2014 – HAMILTON, Canada — MTS Management Group is happy to announce country singer/songwriter, Marshall Dane will appear on CHCH TV's "Morning Live." Marshall is scheduled for Friday, February 28, 2014 at 9:50am ET. Marshall will be interviewed and he will perform, promoting his latest single release,"Alcohol Abuse" and his album, One Of These Days. The show broadcasts live from Hamilton, Ontario, Canada.
For over a decade, southern Ontario has been waking up to one of the most popular morning shows in the country.  Bob Cowan and Annette Hamm deliver up-to-the-minute news, business, health, showbiz and interviews, along with some fun.  Weather specialist Nicola Jones tracks the forecast with state-of-the-art technology and over ten years of in-depth experience.  Jaclyn Colville keeps tabs on traffic through an array of more than 200 live cameras, from the GTA to the U.S. border. Lori DeAngelis and serves up high-energy and big personality as she visits the people and places that make southern Ontario unique. Tim Bolen delivers your sports highlights, and Lesley Stewart visits the set regularly filling in where she can. The show airs weekdays from 6-10am ET. For more information, visit http://www.chch.com/morning-live/.
Marshall Dane is a country music singer/songwriter, based in Port Credit, Ontario. He is a two-time Country Music Association Award Nominee. Fast becoming known as a Canadian Country Heartthrob, Marshall's good looks and easy sense of humor have made him one of the most sought-after new musical guests on TV and radio. For more information, visit http://www.marshalldane.com.