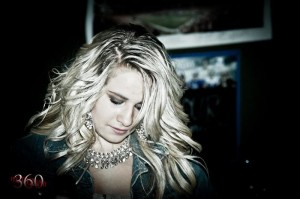 MTS Management Group is proud to announce Josey Milner has been nominated for Best Female Artist and Artist Of The Year at the 2014 Project Backstage Midwest Music Awards. MTS was also nominated for Best Promotions. The nominations were announced in a ceremony, held last night, at Aftershock Live, in Merriam, KS.
"We're completely blown away by the nominations," said Michael Stover of MTS Management Group. "Just when I think this year can't get any better, we get this news. The fan support has just been incredible. It's so exciting for Josey to be recognized by Project Backstage among the local talent in the Kansas City area. And, the fact that MTS has been honored with this nomination, too..I'm honored."
In addition to Josey and MTS, Matthew Russo was nominated for Best Studio Recording Engineer. Matthew has engineered both of Josey Milner's recent single releases, "Not Pretty Enough" and "Cowgirls."

Nominations for the Midwest Music Awards were submitted by fans and industry members via the Project Backstage website. The Top 6 vote-getters in each category received final ballot nominations. Voting for the winners will continue until Feburary 23, 2014 at http://www.projectbackstage.com/pb-awards-2011/2014-official-voting-ballot/. Voters may submit only one vote per day. Winners will be announced during a two-day Awards Event on April 11-12, 2014 at Harrah's Voodoo Lounge in Kansas City, MO. For more information, visit http://www.projectbackstage.com.
Project Backstage is your backstage access to everything related with entertainment. They specialize in helping to promote Indie artists that have what it takes, by promoting them, through reviewing live shows and new CD's, producing interviews, and working with other promotion companies to find the "big shows". They also report breaking news and other information with national artists. If it is entertainment, they are there. This is the fourth year they have produced the Midwest Music Awards.
Josey Milner is an 18-year-old Kansas City-based country music artist. She has performed at clubs, fairs and events with her own band and opening for artists like Scotty McCreery, Chris Cagle, Blackjack Billy, Jon Wolfe and others. She is also a 2014 Nashville Universe Awards nominee for Shooting Star, a 2013 Independent Country Music Association nominee for Most Promising Young Artist and a multiple 2013 International Music and Entertainment Association Award nominee.