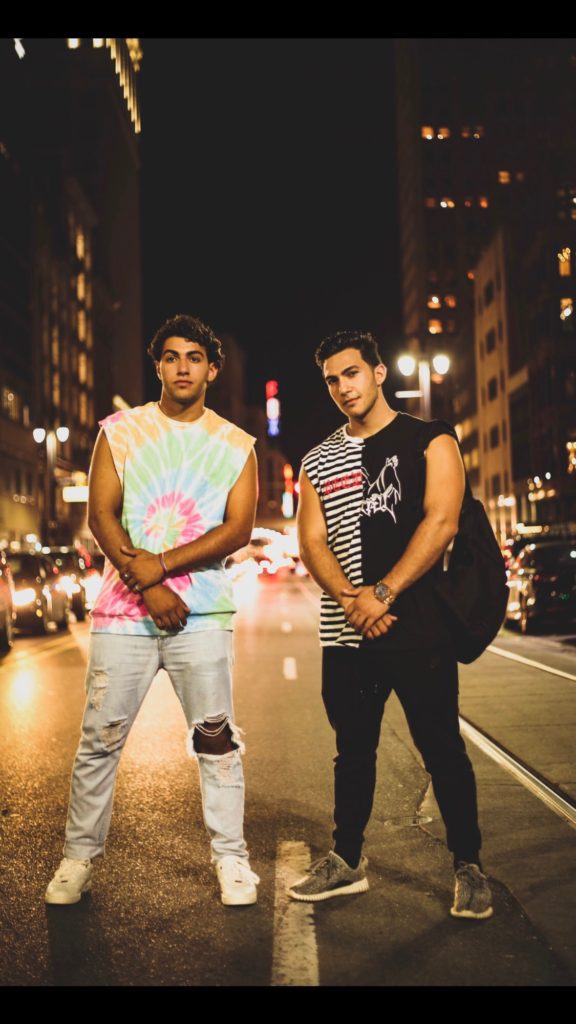 Brothers and EDM djs, Sam and Jordan Dehko have been bringing uplifting and inspiring hi-energy dance music to Michigan and beyond, since joining forces.  Now, the pair sits down for an exclusive interview available ONLY on the MTS website…
MTS: You are brothers, who are DJs. How and when did you become involved in DJ work,
and what kind of music do you specialize in?
DEHKO: So were only a year and a half apart. Me, Sam Dehko is 19 years old and Jordan is 17 years old. It's really funny how we became DJs and better yet partners in it. It all started when I
was 12 years old. I threw a house party and hired a DJ. At this time I had no experience at all in
the party scene. I was just a curious boy that wanted to be more popular at school. The DJ I
hired ended up ruining the party because he couldn't get his own equipment to work. And with
that failure a small match was lit inside me. A match that would soon turn into a wildfire. From
there I decide to buy my own equipment and give DJing a try. After I learned the basics I was
getting booked by friends and locally pretty often. My mom was dropping me off to DJ the
parties with her trunk filled with equipment.
I started as a mobile DJ and it was a lot of labor at a young age. So I decided to bring
my younger brother Jordan with me to help carry the equipment and set up. At the time he didn't
know how to DJ so he couldn't DJ with me. So Jordan would stand around unsure of what to do
while I was DJing. So I told him to enjoy the party. That went a long way. He became the life of
the party. The most lit person in the room. Whenever and wherever. Then he became more than
a helper to me. He became a hype-man and MC. Later on I found out he was even bringing
alcohol to these High School parties we were DJing. We were literally the whole package. As we
grew Jordan became hungrier to learn how to DJ along with produce music. Now were an
electronic music performing Duo that never fails to bring the energy wherever we are!
Our favorite genre is electronic music. All subgenres of it. And most of our hometown
was born and raised on Hip-hop. So we combine the two when we perform. Our goal every time
we play is to give the crowd something they didn't know they wanted.
MTS: You are of Middle Eastern descent, and you live in Detroit. How has your heritage
influenced your music? Were you born in the US, or did you immigrate? If so, when?
Were there any drawbacks to being from a different culture?
DEHKO: Our nationality of Chaldean originates from the Middle East. Our home state Michigan has more Chaldeans than anywhere else. Yes our heritage influenced our music in many ways. We always are experimenting with new sounds form middle eastern music to incorporate into our tracks.
My entire family were born in the U.S. Instead of drawbacks there were upsides to being from a different culture. If your doing something out of the norm in Michigan you'll stand out. And because there's a few small communities It's very easy to become well known locally if your doing something unique and
your good at it. It's easier to stand out in a small pond than it is in an ocean. That's how it was in
Michigan for us. We were the party animals from a very young age.
MTS: What does the name "Dehko" mean?
DEHKO: Dehko is our last name. From my fathers side of the family.
MTS: Tell me about your latest projects/concerts/events:
DEKHO: Our latest project is the Album we are currently working on. Over the last year we have traveled to many major cities and had unreal experiences. So unreal that they are unspeakable. The tracks on the album will be named the cities. And the vibe/energy will be our experience on
these trips.
MTS: Where is your favorite place to perform and why?
DEHKO: Our favorite place to perform is either outdoor daytime festivals or nightclubs. Because of the ENERGY! We love to perform at any place where the crowd gets to move and be free and let
the music carry them through the night. At festivals we really appreciate seeing the rave culture
as well. It's an amazing feeling to know that your contributing to such a positive cause.
Something thats grown so much recently. What I love most about electronic music is that it's so
positive. You could go your entire life without seeing a fight at a rave.
MTS: Who are some of your favorite artists to play, and why?
DEHKO: Our favorite artists to play are definitely the artists that are EXTREMELY hard to find. We refrain from playing the same or recreating the same set as a DJ before us. So we dig very deep to find remixs and artists that nobody has heard before. It keeps our style fresh and hard to copy. But if we had to name a few mainstream artists we love to play are DVBBS, Carnage, Fedde Le Grand, Steve Angello, Flume, Petit Biscuit, Damien N-Drix, 4B, Ephwurd, Matt Fax, Tiesto, Madison Mars, and Rufus Du Sol.
MTS: What is your least favorite thing that you deal with at clubs?
DEHKO: Fights! We rarely see them. And when we do we hate it because the music we play is meant to create unity and passion for one another. Our music spreads love not hate. So we hate seeing
fights at any show.
MTS: What kind of equipment are you guys using?
DEHKO: For DJing we use the club standard CDJ-2000NXS2 with DJM-900NXS2 And for Production we use FL Studio with the plugins Harmor, Sylenth, Massive, Serum, and Nexus. Also in the studio we use a KeyStation Keyboard along with KRK monitors and a Scarlett 2i2 USB Audio Interface. We believe that a fancy studio isn't necessary to create. It's all the creativity in your mind and how it's delivered to the system.
MTS: What is the largest event you ever performed at?
DEHKO: We have played a festival with Lil Yachty, Lil Uzi Vert, and Borgeous on the lineup. With over 10,000 people in attendance.
MTS: Any plans to take your show on the road, with a tour?
DEHKO: Yes. Once our Album is released were planning on a world tour that will stop in every continent because we have listens from all over the world!
MTS: Thank you so much for your time and good luck in the future!
Soundcloud: https://soundcloud.com/officialdehko
Instagram: https://www.instagram.com/dehkolife/
Facebook: https://www.facebook.com/DehkoLife/
Spotify: https://open.spotify.com/artist/1xV2xLgsPO74FavF7Tz083
Apple Music: https://itunes.apple.com/us/artist/dehko/1253080948
Snapchat: https://www.snapchat.com/add/dehkolife
Youtube: https://www.youtube.com/channel/UCcPtmsGIeyjmmOBOUT7XWxQ?
view_as=subscriber
Tour Dates: https://www.songkick.com/artists/9384679-dehko