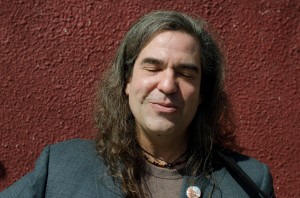 MTS Management Group is happy to announce Ed Roman will be among the performers at the 2015 RedGorilla Music Fest.  The influential festival will take place in Austin, Texas, at the same time as SXSW (not affiliated), from March 16-21, 2015.  Roman is scheduled to perform on Wednesday, March 18, 2015 at 7pm, at the Thirsty Nickel, located at 325 E. 6th Street in Austin.  All performances during the festival are free to attend and open to the public.
"We're stoked to have Ed performing at such a huge event," said Michael Stover of MTS Management Group.  "Ed has been invited to some fantastic US festivals this year, including SS Cape May and the Millennium Music Conference.  To have him performing in Austin, at such an industry-packed time of year is really an honor.  I hope that the press, industry folk and fans will make it a point to catch this amazing musician while he's in the country."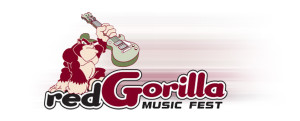 RedGorilla Music Fest takes place during one of the most important music weeks of the year. The city of Austin, TX hosts the music industry's premier destination, and thousands of fans and industry professionals descend upon Austin to network and check out new talent. The festival has been an overwhelming success and continues to uphold its reputation as the cool, rebel showcase that caters to talented artists from all parts of the world! RedGorilla offers performance slots to bands, solo artists, and DJs so they can take advantage of this excellent opportunity. RedGorilla Music Fest prides itself on making these showcases the best experience possible for participating artists as well as their fans.
Over the years, some of the hottest up-and-coming acts in the world have been showcased by RedGorilla Music Fest. As a result, RedGorilla Music Fest has received international media attention and a reputation for being the go-to showcase for discovering new music. Showcasing acts have included: Macklemore & Ryan Lewis, Kendrick Lamar, Foster the People, Imagine Dragons, Nappy Roots, Colt Ford, Andrew WK, Trail of Dead, Katie Armiger, Here Come the Mummies, The National, Cage The Elephant, Tom Cochran, Earl Greyhound, Talib Kweli, Allen Stone, and hundreds more.  RedGorilla Music Fest is not affiliated in any way with SXSW or South By Southwest, Inc.  For more information, visit http://www.redgorillamusic.com.
Ed Roman is an Award-winning singer/songwriter, performer and multi-instrumentalist from Shelburne, Ontario, Canada.  Blurring the lines between pop, rock, folk, and country music genres, Ed's uniquely crafted songs have received regular rotation on more than 100 terrestrial radio stations across North America.  Ed is a 2014 Artists Music Guild Award Nominee and a 2014 Artists In Music Award Nominee.  He is also a 2014 International Music and Entertainment Association Award Winner. His current album, Letters From High Latitudes (an homage to his Ontario home) is a critically-acclaimed vehicle for Ed's socio-political, earthly-conscious and globally-aware messages.  This earthy, funky and magical mix of music has earned Ed Roman airplay chart recognition and won over legions of fans around the world, known as "Ed Heads."  For more information, visit http://www.edroman.net.