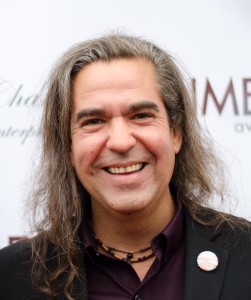 MTS Management Group is happy to announce Ed Roman will be performing at  the 8th annual Singer Songwriter Cape May Festival.  The award-winning Folk-rock singer-songwriter will perform on Friday, March 27th at Aleathea's at the Inn at Cape May, located at 7 Ocean Street in Cape May. The show starts at 7pm, with Roman performing at 8:30pm. Also on the bill are Mary Roth, Paul Saint John, Jiggley Jones, Amanda Tillman, and Scotty Cameron.  For more information, call (609) 884-5555.
The 8th Annual Singer Songwriter Cape May features two afternoons of music business panels, workshops, clinics, mentoring & demo listening sessions and musical keynotes at the historic Congress Hall Hotel & Harrison Conference Center.  SS Cape May celebrates new music as showcase acts and artists will shine with night time performances at 15 select local venues.  The festival will also feature headline performances from Patty Larkin and Dan Navarro.  For more information, visit http://www.sscapemay.com.

Ed Roman recently performed at the Millennium Music Conference in Harrisburg, PA.  He will also perform at the Red Gorilla Music Fest in Austin, TX, on March 18th.
Ed Roman is an Award-winning singer/songwriter, performer and multi-instrumentalist from Shelburne, Ontario, Canada.  Blurring the lines between pop, rock, folk, and country music genres, Ed's uniquely crafted songs have received regular rotation on more than 100 terrestrial radio stations across North America.  Ed is a 2014 Artists Music Guild Heritage Award Nominee and a 2014 Artists In Music Award Nominee.  He is also a 2014 International Music and Entertainment Association Award Winner. His current album, Letters From High Latitudes (an homage to his Ontario home) is a critically-acclaimed vehicle for Ed's socio-political, earthly-conscious and globally-aware messages.  This earthy, funky and magical mix of music has earned Ed Roman airplay chart recognition and won over legions of fans around the world, known as "Ed Heads."  For more information, visit http://www.edroman.net
.