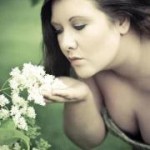 MTS Management Group would like to congratulate Amy Rose on her four nominations at the Ontario Country Music Awards. Amy received first-round ballot nominations for Female Artist of the Year, Single of the Year ("I Just Want You to Know" and "(Redneck Reunion) Party Like a Redneck,") and Rising Star. First ballot nominations were open to the general public voting. Final ballot nominees will be voted on by Country Music Association of Ontario (CMAO) members, with 5 finalists being selected in each category. Voting for this round will end on March 18th. The awards ceremony will take place on May 27th, 2013 at the Markham Theatre.

"We're very proud of Amy on her CMAO nominations," said Amy's manager, Michael Stover of MTS Management Group. "She is one of the sweetest and hardest working artists that I've known, not to mention being one of the best singers I've come across in my career. If anyone deserves to make it to the final ballot, it's Amy. Her music is reaching people on an international level. So, she is representing Ontario, not only at home, but around the world."
Amy Rose is based in Barrie, Ontario, Canada. Known as the "Redneck Princess," her video for nominated song, "(Redneck Reunion) Party Like a Redneck" is in rotation on CMT Canada. The video also charted in the Top 25 on Y'allwire, a popular country music video site. Her current US single, "I Just Want You To Know" is climbing both the Music Row and New Music Weekly country charts, where it is in the Top 15. For more information, visit http://www.amyrosemusic.com.
The Country Music Association of Ontario (CMAO) is an endeavor by a number of energetic individuals in the country music industry in Ontario and is the only Country Music Association that represents Ontario as a whole. The goal of the Country Music Association of Ontario, through the leadership and experience of our members, is to foster and support the growth and development of Country Music, in all of its forms (folk; alt; bluegrass; roots; Canadiana etc.), and to develop opportunities for our artists – singers – songwriters – musicians – bands – provincially, nationally and internationally. For more information, visit http://cmaontario.ca.