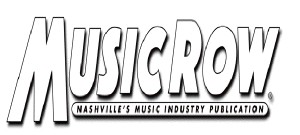 The Music Row Breakout Country chart for weekending February 1, 2013 is out, and it's good news for our artists, Amy Rose and Josey Milner! Both artists have added spins and continued their respective climbs up the chart. Here's the scoop:
Amy Rose's latest, "I Just Want You To Know" climbed 2 spots this week, to land at #104. In its 9th week of chart reporting, Amy's single picked up 7 new spins, giving her a spin power number of 10. Amy comes in just ahead of Big & Rich's "Party Like Cowboyz" at #103 and Parmalee's "Carolina" at #107. We're hoping a trip to the Top 100 is just around the corner, as Amy prepares to head out on the second leg of her radio tour on the 11th.
Josey Milner's "Not Pretty Enough" climbed an impressive 10 spots this week, to land at #165. The song is only in its second week of reporting, picking up a couple of new spins and earning a 15 spin power. Josey's single comes in one spot ahead of Gretchen Wilson's "Still Rollin'" at #166 and Billy Ray Cyrus' "Hillbilly Heart" at #169. Please keep your requests going to your favorite country stations for BOTH of these great artists!