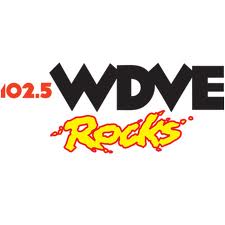 MTS Management Group is proud to announce that Xander Demos and his band will be performing live on an upcoming edition of the WDVE Morning Show's Friday "Coffeehouse" segment. Xander and his band will be performing 2 songs on Pittsburgh's top-rated morning show. The performance is scheduled for Friday, March 1, 2013.
"We're extremely excited for the opportunity to be on 'DVE," said Xander. "I've been living in Pittsburgh for the better part of my life, now, and it's nice to get some recognition from my hometown rock station. I've always been a big fan of the morning show, and I can't wait to be a part of it!"
WDVE has been broadcasting in Pittsburgh, on 102.5 FM, since 1971. The morning show is hosted by Randy Baumann. It airs Mon-Fri from 6am-10am. Their "Coffeehouse" segment features the best in Pittsburgh's rock musicians. Previous guests include Kenny Wayne Shepherd, The Clarks, Joe Grushecky, Crack The Sky, and others. For more information, visit www.dve.com.
Xander Demos is a metal guitarist, based in Pittsburgh, PA. His debut album, "Guitarcadia" was mixed by Firehouse frontman, Cj Snare. The album was named as one of the Best Albums of 2012 by Hair Metal Mansion. Also in 2012, Xander was nominated for five Iron City Rocks Pittsburgh Music Awards. He is a member of James Rivera's Sabbath Judas Sabbath. For more information, visit http://www.xanderdemos.com.