Whiskey and Cigarettes Country Radio Show is happy to announce the airing of their exclusive interview with International Recording Star, Erica Sunshine Lee. Ms. Lee joined award-winning host, Nik Bernitz Pizzigoni, to discuss her career, including her latest album release, "Elixer."
The interview with Erica Sunshine Lee will air this coming Sunday, January 7th, 2018, between 11am ET-3pm ET. The live show airs on Military Brotherhood Radio at http://www.militarybrotherhoodradio.com. Whiskey And Cigarettes is also re-broadcast on internet and am/fm syndicate stations, and their affiliates around the world.  The show is also available on demand, on Soundcloud and at www.whiskeyandcigarettesshow.com.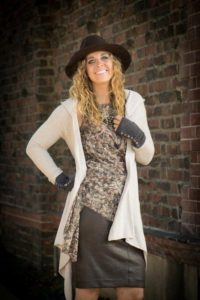 ABOUT ERICA SUNSHINE LEE:  Following the successful reception of Erica Sunshine Lee's 7th album, "ELIXIR" she's been on the road full time touring the globe since 2007 across US, Australia, New Zealand, and Europe. This prolific songwriter has shared the stage with legends Randy Houser, David Allan Coe, David Nail, Brett Eldredge, Drake White, Cam, Jack Ingram and more, and has also performed with ZZ Top's Billy Gibbons, Tommy Tutone, Trailor Choir & John Michael Montgomery.   Erica Sunshine Lee has toured the US with Australian Band, "Turk Tresize" & "The Graysmiths", recording the background vocals on his latest album "SOUL CASINO" which also featured the singer Brittany Howard from The Alabama Shakes. DJ's all across Europe and the states are raving about Sunshine's  "infectious and catchy hooks.  This prolific songwriter, who holds nothing back, and brings a gallop of energy with her true country roots shining. She also puts her heart and soul in each ballad."  For more information, please visit https://www.ericasunshinelee.com.
"Whiskey And Cigarettes Radio Show" is a weekly show, originating in Milan, Italy, hosted by the "Romeo of the Rodeo" Nik Pizzigoni.  Nik is a Nashville Universe Awards Winner, International Music and Entertainment Association Award Winner, a New Music Awards Winner, AMG Heritage Awards nominee,  and an Independent Country Music Association nominee. The show features a unique blend of classic, current and indie country, trivia, contests, artist spotlights and interviews and Nik's European charm. Previous guests have included Charley Pride, Hank Williams, Jr., Charlie Daniels, Steve Wariner, John Rich, Oak Ridge Boys, Lorrie Morgan, Bill Anderson, Luke Bryan, Bryan White, Travis Tritt, Lee Greenwood, Collin Raye and many others.  www.whiskeyandcigarettesshow.com.