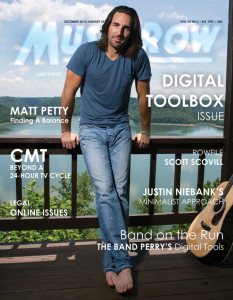 Congratulations once again to Western Avenue, as their hot debut US radio single, "Wherever You Are" continues to climb the Music Row Country Breakout chart, up 6 this week to #86–"On Deck and soon to be charting!" The track comes in ahead of releases by The Swon Brothers (from TV's "The Voice") and Morgan Frazier. Here's a look at the chart:
86 Western Avenue / Wherever You Are / WA-MTS
87 Brad Puckett / At Least I'm Feeling Again / SMG
88 Morgan Frazier / Hey Bully / Sidewalk Records
89 Aaron & Amanda Crabb / If I'm Guilty
90 Swon Brothers / Later On
Amy Rose continues to climb the chart with her beautiful single, "Sunshine." The emotional ballad climbs 4 spots to #112 on this week's chart, just behind releases from Florida Georgia Line f/ Luke Bryan and Easton Corbin:
108 Easton Corbin / Clockwork
109 Little River Band / You Dream, I'll Drive / Frontiers Records
110 Florida Georgia Line f/ Luke Bryan / This Is How We Roll / Republic Nashville
111 Zane Williams / Overnight Success / BE Music
112 Amy Rose / Sunshine / MTS
Finally, "Cowgirls," the smokin' hot new single from Josey Milner climbs another 7 spots to #120, ahead of Eric Church and Black Jack Billy, whom she opened for a few months back:
120 Josey Milner / Cowgirls / MTS
121 Blackjack Billy / Get Some / Bigger Picture
122 Eric Church / The Outsiders / EMI Nashville
123 Brandy Clark / Stripes
124 David Shelby / Moonshine / Highway South Records
Your requests make all the difference! Please request all three of these singles at country radio today. Thank you!!