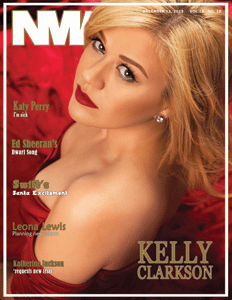 Congratulations are in order for our favorite Canadian country trio, Western Avenue! On the night of the World Premiere of their new video for "Wherever You Are," the group learns that their single has entered the New Music Weekly country chart Top 5! The song climbed 2 spots to #5, and picking up two new reporters in its 20th week on the chart. Will they have enough left in the tank to make it to the top? Your requests at radio make all the difference! Here's a look at the chart:
1 TRACY NEWMAN – I Just See You (WHP)
2 DENNIS LEDBETTER – If You Drive Me To Drinking (Mallory)
3 ALLEN OSBORNE – I'll Be Waiting There For You (Silver Buckles)
4 DK DAVIS – These Beautiful Eyes (Route 66)
5 WESTERN AVENUE – Wherever You Are (WA/MTS)
6 LADY ANTEBELLUM – Compass (Capitol Nashville)
In her 14th week on the chart with "Sunshine," Amy Rose climbs 4 spots this week, to land in the Top 20 at #18. This is Amy's 3rd consecutive NMW Top 20 single! Here's a look:
18 AMY ROSE – Sunshine (Wild Rose Music/MTS)
19 RICHARD HALL – It's Time For A Change (WHP)
20 SEAN OSBORNE – What's Living All About (CKW)
21 LUKE BRYAN – Drink A Beer (Capitol Nashville)
22 BOBBY BARE – I Was A Young Man Once (Plowboy)
Finally, in only her 6th week on the chart, Josey Milner and "Cowgirls" are up 4 spots to #46! Josey was also a spincrease leader this week, picking up 99 new spins!
44 GEORGE STRAIT – I Got A Car (MCA Nashville)
45 JK COLTRAIN – Two Cigarettes Out Of Memphis (Colt)
46 JOSEY MILNER – Cowgirls (MTS)
47 MICHAEL MARTIN MURPHEY – Shake It Off (Red River)
48 SHERRY KENNEDY – Think Of Me (Sheaken)
Thank you for all of your support of MTS Artists!! Stay tuned for another update next week…go make your requests!