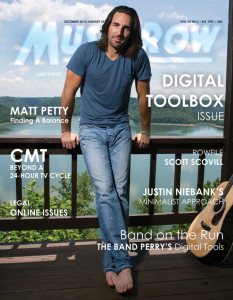 The Music Row Country Breakout chart for weekending January 24th, 2014 is out, and it's a monumental chart for MTS Management Group/MTS Records: Western Avenue has entered the "published" Top 80 with their debut US release, "Wherever You Are!" The single climbs 8 spots this week, picking up two new MR reporting stations, to land at #78. They are right behind fellow Nashville Universe Awards nominee, Florida Georgia Line f/ Luke Bryan and Eli Young Band. Western Avenue is the first MTS artist to reach the Music Row Top 80. Here's a look at the chart:
76 Florida Georgia Line f/ Luke Bryan / This Is How We Roll / Republic Nashville
77 Eli Young Band / Dust / Republic Nashville
78 Western Avenue / Wherever You Are / WA-MTS ***
79 Brad Puckett / At Least I'm Feeling Again / SMG
80 Weston Burt / Smile That Smile / HitShop Records
Amy Rose continues to climb the chart with her latest, "Sunshine," which is up 3 spots to #109 this week, while Josey Milner is also up 3 to #117 with "Cowgirls."
108 Natalie Stovall and the Drive / Baby Come On With It /
109 Amy Rose / Sunshine / MTS ***
110 Zane Williams / Overnight Success / BE Music
111 Darius Rucker / Miss You / Capitol
112 Jeremy Phifer / Take the L out of Lover / HMG Nashville
113 Kevin Fowler / Love Song / KF Music
114 Bobby Bare / I Was A Young Man Once / ploboy
115 Randy Rogers Band / Speak Of The Devil / MCA
116 Josh Ward / Hard Whiskey / Buckshot 50/3 67 20 30
117 Josey Milner / Cowgirls / MTS ***
Congratulations to all of artists on their chart success. Thank you to radio for playing them, and thank you to all of you, for your continued requests. It really DOES make a HUGE difference!