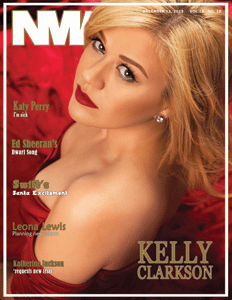 The New Music Weekly country chart for weekending January 31, 2014 is out, and for the first time in MTS history, we have THREE artists in the NMW Top 40: Western Avenue, Amy Rose and Josey Milner all posted strong gains. Western Avenue continues its impressive chart run with another 2 point gain to #3:
1 ALLEN OSBORNE – I'll Be Waiting There For You (Silver Buckles)
2 SINS COUNTRY – Muscadine (Ind)
3 WESTERN AVENUE – Wherever You Are (WA/MTS) ****
4 CHRIS LOID – Until The Earth Stands Still (Silver Buckle)
5 RICHARD BURR – Walk With Me (Kicking Dust)
They'll be making a run at the top spot in the next couple of weeks!
New Music Award nominee, Amy Rose climbed another 3 spots to #11 this week, coming in just ahead of Lady Antebellum:
10 TAYLOR MADE – Somewhere Between (Little General)
11 AMY ROSE – Sunshine (Wild Rose Music/MTS) ****
12 LADY ANTEBELLUM – Compass (Capitol Nashville)
13 RICHARD HALL – It's Time For A Change (WHP)
14 BOBBY BARE – I Was A Young Man Once (Plowboy)
Amy will be going for her THIRD consecutive NMW Top 10 hit next week!
Finally, Josey Milner jumped 7 spots, into the Top 40, at #36, just ahead of Justin Moore:
33 MICHAEL MARTIN MURPHEY – Shake It Off (Red River)
34 TERRY BROWN – Cowgirls Make The Rules (Ind)
35 HASKINS – Being Lonely With You (Ind)
36 JOSEY MILNER – Cowgirls (MTS) ****
37 JUSTIN MOORE – Lettin' The Night Roll (Valory Music/Big Machine/Universal)
Please keep your requests going to country radio everywhere! We appreciate your support!!