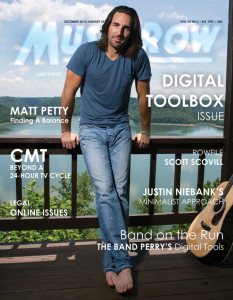 The first Music Row Country Breakout chart of 2014 is out, and all of our charting artists showed strong gains this week! Western Avenue's debut US release, "Wherever You Are" picked up two reporting stations and climbed 9 spots to land at #92, ahead of singles by Weston Burt and the LACS:
92 Western Avenue / Wherever You Are / WA-MTS
93 Weston Burt / Smile That Smile / HitShop Records
94 Morgan Frazier / Hey Bully / Sidewalk Records
95 The LACS / She's Runnin' / Average Joes
96 Brad Puckett / At Least I'm Feeling Again / SMG
Fellow Canadian country artist, Amy Rose climbed 5 places this week, with her 3rd US single, "Sunshine." Amy is charting ahead of releases by the Randy Rogers Band and the legendary, Bobby Bare:
114 Bush Hawg / More Than Corn / RCA Nashville
115 Tony Stampley / When I Get On A Roll / Shongaloo Records
116 Amy Rose / Sunshine / MTS
117 Randy Rogers Band / Speak Of The Devil / MCA
118 Bobby Bare / I Was A Young Man Once / ploboy
Finally, Kansas City's favorite darling, Josey Milner jumped an impressive 19 spots to #127, just behind singles by Aaron Lewis and Kelly Clarkson:
124 Aaron Lewis / Granddaddy's Gun / Blaster
125 Maggie Rose / Looking Back Now
126 Kelly Clarkson / Tie It Up / RCA/Columbia Nashville
127 Josey Milner / Cowgirls / MTS
128 Brandy Clark / Stripes
Thank you for all your requests! Please keep calling and emailing your favorite radio stations, to request ALL of our artists. We appreciate your support!!